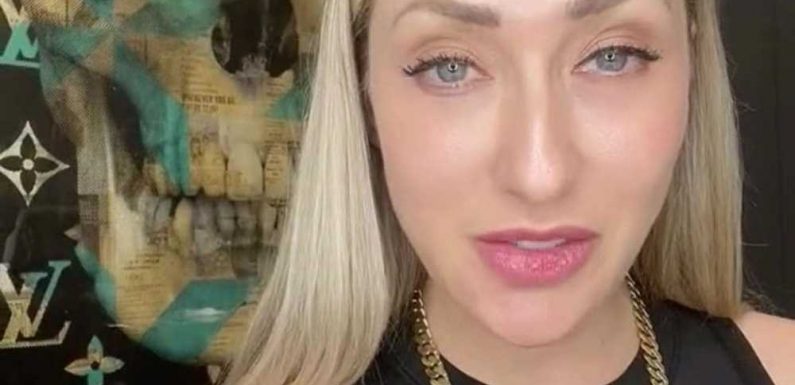 A 45-YEAR-OLD woman has revealed she's spent more than £8,000 in the last year to make sure she doesn't age.
Nicole Smith, from the US, revealed all the work she's had done to keep herself looking youthful.
And it seems to have worked as many people assumed she was much younger than her actual age.
Nicole has gained a following of over 29k followers and over 165k likes on TikTok.
The cosmetic injector specialises in injectable treatments that keep people, and herself, looking young.
In a recent TikTok video, Nicole revealed all of the work she had done in the last year alone to keep her youth intact.
She said: "I'm going to start with my eyebrows, I got an ombre tattoo and this cost $600 (£497.62) and a touch-up at three weeks is $300 (£248.81).
Next, the beauty pro underwent three micro-needling treatments.
She said: "Second up is Morpheus 8, this is a micro-needling treatment with radiofrequency that builds collagen and tightens the skin.
"I did three treatments. This cost $1,200 (£995.24) per treatment or you can get a package of three for $3,000 (£2488.11)."
Most read in Fabulous
Kate and Meghan had furious bust-up over 'baby brain' comment, book claims
Harry feared Camilla would be wicked stepmother as he begged dad not to wed
Harry accuses Camilla of leaks – as Charles is seen for first time since claims
Harry seen just hours before explosive claims Wills attacked him revealed
And it wouldn't be a video on injectable anti-ageing treatments unless Botox was involved.
Nicole added: "Next is Botox, which gets you a nice brow lift and prevents fine lines and wrinkles to your upper face and crow's feet.
"This costs $597 (£495.13) to treat the frown, forehead, and around the eyes."
Nicole then revealed the treatment she thinks has made the most difference in keeping her skin looking youthful.
She said: "I also did Sculptra to build natural volume to my lower face where I tend to get hollow and my temples.
"This is the most expensive but the best investment."
Nicole went on to say that the cost is $800 (£663.50) per vial and that she did four vials last year.
Finally, she revealed she also had some filler touch-ups throughout the year on her tear troughs, cheeks, chin, and lips.
Each syringe costs between $750 (£622.03) to $850 (£704.96) – and Nicole used three in total.
The total amount of all her anti-ageing work this year cost $10,247 or £8,498.55.
The video soon went viral with over 100k views and 6,000 likes, and many people took to the comments to share their thoughts.
Many claimed the work was too expensive but agreed it seemed to be working as Nicole looked much younger than 45.
One wrote: "You look amazing! I would guess late 20s."
"You have the most natural look and I cannot believe you're 45!!! You definitely look much younger," another person commented.
A second person commented: "You look freaking amazing! Worth every dollar."
"You look younger than 45. What you are doing is working for sure," penned a third.
Read More on The Sun
Warning to Brits skipping hearing tests which can prevent deadly illness
Woman left looking like a Stranger Things character after at-home haircut fail
Meanwhile, a fourth added: "You look mid 20's! Impressive! Thanks for being transparent!"
Another wrote: "So for 273,838,778 dollars I can look 30 again. I can do this jk. You look amazing. I'm jelly."
Source: Read Full Article