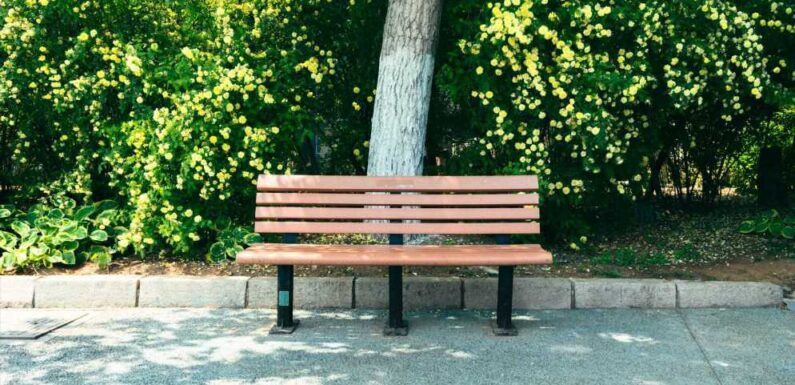 A GARDENING expert has revealed the reason why pavements under trees are so sticky at the moment.
Walkers in cities across the UK such as Norwich say their shoes have recently been covered in the gunge during their commutes in the past week.
But according to tree experts, there is a perfectly clear explanation for the goop.
Jez Prewen-Andrews of Bracondale-based Mainline Tree Service told NorwichEveningNews: "We get this every year.
"It is a byproduct of aphids feeding on sycamore trees and as they feed they release this sticky sap."
The sap then drips off of the tree and on to anything below it, with reports of streets, homes and cars getting caked in the black sooty mould.
Read More in Fabulous
Man shares genius hack to keep bugs away from your windows this summer
Couple give their new build front garden a mega makeover using cheap B&M buys
The sticky mess created by the insects is also known as "Sycamore Aphid".
Experts say that while black mould is often dangerous to humans, this residue is not harmful and will be familiar to gardeners.
However, a lack of rainfall has meant the secretion has not been washed away as it normally would and has been left clinging to city pavements.
The gardening expert added that anyone who needs to get rid of the gunge should use a mixture of water and detergent to remove it.
Most read in Fabulous
Tearful Harry claims trial was for his wife during emotional court appearance
Your deepest self is moon-bound to be mysterious, with an unshakeable confidence
I'm an idiot with love but won't give up search for 'the one', says Sue
Princess Kate shows off her skills on the pitch as she joins rugby legends
The aphids often grow quickly in the spring and feed on sycamore trees and a few other species.
And the council said it had already received reports of the latest issue.
A spokesperson for Norwich City Council said: "Extra street cleaning can be carried out if issues like this are reported to the council via our website: www.norwich.gov.uk/report.
"We've already had some people report the sap on the ground to us and teams have been out to do extra cleans."
It comes after a gardening whizz has revealed the common ingredient that can help keep ants, snails, and slugs off your lawn.
And they claim it can also keep your lawn a beautiful lush green.
Meanwhile, one savvy gardening fan has discovered a cheap and easy way to stop weeds coming back for good – and it costs just 80p.
And a savvy homeowner has been flooded with praise after revealing how she transformed her garden on a budget.
Source: Read Full Article