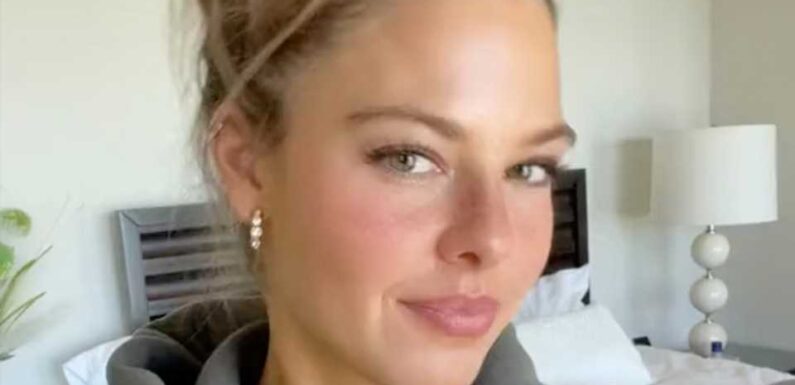 A WOMAN on TikTok is sharing how she can't lay down and tan in her yard in peace because her next-door neighbor won't leave her alone.
Peri Scheer (@pumpedwithperi) is a personal trainer known for sharing TikToks on exercises and how she passed the personal trainer exam.
She shared with her over 200,000 followers a clip of her attempting to sunbathe in her yard with an added complication.
The TikTok has almost 25,000 views as Peri lays on a towel complete with coffee and snacks with a caption that reads, "Privacy fence is going up."
Text on the video says her neighbor has a full view of her and has walked around their yard seven times.
Despite the number of laps, no hard work was getting done as Peri is seen having a suspicious look on her face.
Most of the commenters decided to agree with the neighbors snooping.
"I don't blame your nosy neighbor, he has taste," one wrote.
"It's me. I'm the neighbor," wrote another.
Some viewers ended up siding with Peri in this situation.
Most read in Fabulous
Tearful Harry claims trial was for his wife during emotional court appearance
I'm an idiot with love but won't give up search for 'the one', says Sue
You have 20/20 vision if you can spot the hidden dog in less than 11 seconds
Mum mortified as her kid joins party – then has cake snatched out of her hands
"Seriously? That's really disgusting of him," read one comment.
Peri is just one of the many people across TikTok getting fed up with their neighbors and considering building privacy fences.
Last week a couple decided to carry out the task and actually build a fence to keep out their neighbors.
Kelsea (@alwaysa_kazyhome) made a video saying: "Nosy neighbors? Let's build a privacy wall."
She didn't complete the task yet, but did show the goal for the finished product.
And Peri isn't the only person who's been spied on while tanning either.
One TikToker, who tanned on her front porch, shared her even-tempered response to her nosy neighbors.
And another influencer was told to watch what she wore by her Karen neighbor after her husband kept staring at her sunbathing.

Source: Read Full Article