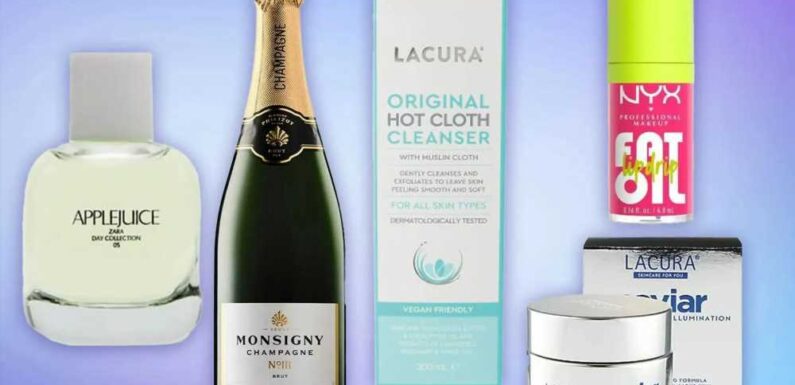 A THRIFY influencer has shared the five dupes that help her live the luxe life on a budget. 
A Millennial Saver, as she's known on social media, regularly shares her advice on everything from investing to living "boujee on a budget". 
The 27-year-old Londoner has her own range of detailed budget trackers and meal planners to help you monitor your spending, and has even released an e-book collating all of her top financial tips. 
The savvy influencer shot to fame after revealing she managed to save a whopping £40,000 by the age of just 26 because of her genius side hustles and clever investing. 
So you know her advice when it comes to the top money-saving swaps you can make is going to be pretty top-notch. 
In a recent Instagram post, A Millennial Saver recommended five stellar dupes that her followers and friends "consistently mention". 
Read more shopping stories
Interior design whizz reveals The White Company bedding dupe for £105 less
Fashion fans go wild for Shein dupe of Bottega Veneta earrings for £518 less
Her first shout out is for Aldi's £14.99 Veuve Monsigney Champagne Brut – a perfect swap for a £43 bottle of the world-famous Moet & Chandon. 
"I actually prefer Aldi's Monsigny Champagne over Moet!" she confesses. "It's my go to whenever there's a celebration.
"It's slightly more dry than Moet, but a great champagne," she adds. "I love the packaging too – I personally think it still looks very expensive." 
So if you're looking to celebrate the sunshine in style, Aldi's tipple could be exactly the treat that you need. 
Most read in Fabulous
GREAT DANE
Inside jetset life of Logan Paul's fiancee Nina Agdal including VERY famous exes
MYSTIC MEG
This is a day for journeys of all kinds – into the future and the past
CLEAN MACHINE
Cleaning pro reveals five tricks to get your home spotless in just an hour
MEGA NIGHT
Meghan Markle cosies up to celeb pals at Beyonce concert without Harry
Her next suggestion is for Lacura's Caviar Anti-age Day Cream, which is a great swap for La Prairie's Skin Caviar Luxe Face Cream – but for £422 less. 
The £8 moisturiser which you can pick up in Aldi "goes on really nicely, is very light and works well before putting make-up on", she adds. 
She gives another thumbs-up to Aldi's Original Hot Cloth Cleanser, a £4 dupe of Liz Earle's £18.50 product. 
The savvy saver says that her followers constantly rave about the product to her, with people commenting on the "smell, how similar it is to Liz Earle's cleanser and of course, its value for money". 
Next up, A Millennial Saver recommends a fab dupe for Chanel's Chance perfume which retails for £99 – Zara's £12.99 Apple Juice. 
Her only slight caveat is that "it doesn't last as long", but for an eighth of the price, it's worth topping up a bit more often. 
The final top swap that the economical influencer recommends is NYX's Fat Oil Lip Drip Gloss, which at £7.49 is a fantastic alternative to Dior's £32 Addict Lip Glow Oil. 
It apparently "leaves your lips feeling very soft", and is a perfect buy as the "months start getting colder". 
A Millennial Saver shared the post to her 14,500 Instagram followers who flooded it with likes. 
Read More on The Sun
Full list of Wilko stores closing revealed – is one near you shutting for good?
Holly Willoughby breaks silence on This Morning's crushing loss at NTAs
One added that the only product she'd forgotten was the Aldi dupe of Bobbi Brown's Face Base, which is expected to be restocked in stores nationwide this Thursday. 
Fabulous will pay for your exclusive stories. Just email: fab[email protected] and pop EXCLUSIVE in the subject line.

Source: Read Full Article