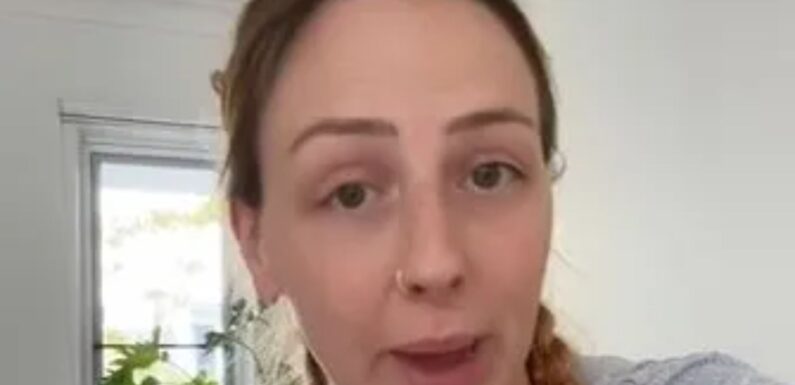 A FORMER nurse has shared her advice on what to do in the unfortunate event that your child burns themselves.
And she said following her expert advice could help save their lives, as she revealed the number one dangers in the home that lead to burning accidents. 
Beki, who used to work in the medical care profession, explained that acting fast is important, as she opened up about the best steps in an incident. 
And she said she also had first hand experience as a parent, as her 18-month-old son had previously pulled her cup of hot tea on himself. 
She explained: "I'm going to share with you something that will save your child's life. 
"The lack of knowledge people have around what to do if a child gets burnt is astonishing." 
Read More in Parent Warnings
Parents issue warning after son, 13, drowns- what to do if you get into trouble
7 signs your child needs urgent medical attention after playing on the beach
In the video posted to her TikTok account Beki, who can be found at @beki.giunta, continued: "I'm going to tell you exactly what to do if you or your child gets burnt. 
"The most common burns that we used to see are from teas, coffees and 2 minute-noodles – yes, 2-minute noodles.
"The first thing you need to do is call an ambulance and then you need to take all your child's clothing off – get them completely nude."
Once this is done, it's pivotal to put them into the shower "or under continuous cold running water for a minimum – a minimum – of 20 minutes."
Most read in Fabulous
Prince George flashes cheeky smile in adorable snap for his 10th birthday
Woman with 34DD boobs has found the best top for anyone who prefers going braless
Time to be clear with a partner, workmate child or parent about what you expect
I've been taking snaps of Prince George for 10 yrs – here are my favourites
Beki warned: "Do not take them out – have the water continuously running over that burn the entire time.
"They're going to be screaming, they're going to be crying, it's going to be freezing cold, but you know what, you will save their life."
That's because Beki said that not only does the water "aid in stopping the burn", but it also helps the pain. 
And Beki said that while it will seem unnatural to keep doing this through their tears, it's important in their recovery. 
The former nurse then said: "This is so important and it upsets me so much that nobody knows what to do in the instance that their child gets burnt.
"If I didn't do that, my baby would have been so scarred and now he doesn't even have a mark on him.
"These were significant burns and he has nothing on him now."
Beki then stressed again that no other myths, like butter or oil, will help, as she said: "Twenty minutes of cold, continuous running water.
"Do not put it in a bucket, do not put ice on it, do not do anything like that – the only thing you need to do is cold continuous running water until an ambulance arrives.
Read More on The Sun
Mum issues urgent warning after her six-week-old son left fighting for life
Sky customers realising they can access HIDDEN upgrade – but there's a catch
"And this goes for adults too – this is for all burns."
Fabulous will pay for your exclusive stories. Just email: fab[email protected] and pop EXCLUSIVE in the subject line

Source: Read Full Article