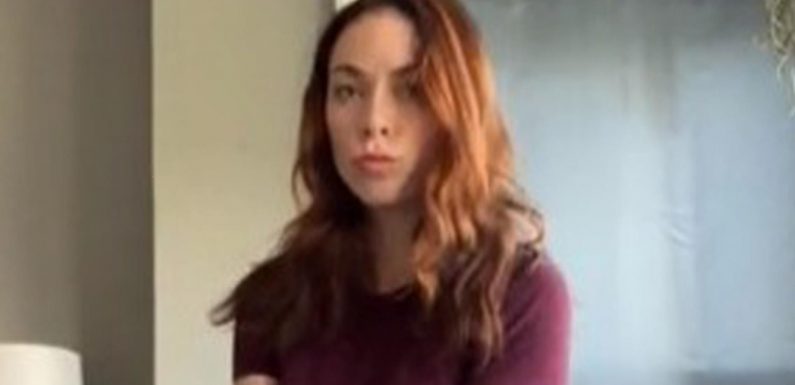 A STARBUCKS barista has revealed the outfits that got her reprimanded multiple times for violating the company's dress code.
In a TikTok video that has nearly 10,000 likes, the employee shared the various clothing pieces she was told she couldn't wear.
"Things that I was told I couldn't wear to work as a Starbucks barista," she said in the post.
"They didn't like these shoes," she said, showing off black sneakers.
The barista then got a new pair of shoes, another pair of sneakers, which they also didn't like.
"Third time's the charm, right?" she asked.
Her third pair of sneakers also drew criticism from management.
"Nope, these had 'too much white' to be an accent color," she said.
A full-sleeve, turtleneck beige top was vetoed for being "too light," and a Starbucks United T-shirt was rejected for being "too union."
"I'm sure it has nothing to do with the new enforcement of dress code rules to retaliate against pro-union workers," she said sarcastically.
Most read in Lifestyle
National Grid begins energy saving event where it pays you to sit in the dark
Hit-and-run horror as six hurt after car ploughs into pedestrians
BGT in bitter pay row as Amanda Holden and Alesha Dixon won't sign contracts
Cop who Jessie Wallace kneed in groin QUITS after she's given slap on wrist
People took to the comments to share their thoughts.
"If it's such an issue they should pay for and provide shoes, pants, shirts," said one viewer.
"Honestly I'm sure customers just want their food/drink."
"My store now SUDDENLY has issues with facial piercings when they didn't before our unionization," agreed another Starbucks employee.
"I can't even tell you what Starbucks baristas wear other than the apron," joked a third.

Source: Read Full Article