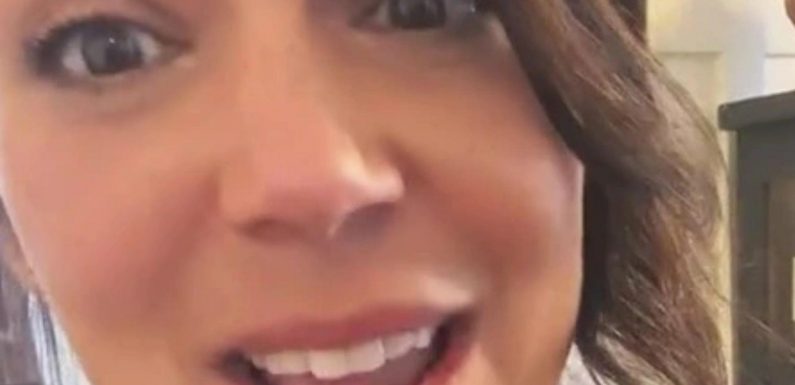 IF you're looking to put your property on the market any time soon, then you may want to listen up.
According to estate agent Courtney Benson, there are three things that will make your home look cheap and put potential buyers off.
In a clip shared to TikTok (@courtneybensonofficial), she explains: "If you're getting ready to sell your house, just know I'm one of the people that comes in and helps buyers determine what it is they want to pay for it – and here are the three things that are working against you."
The property guru begins by discussing the refrigerator.
"Number one – the magnets that are on your refrigerator…take them off," she urges.
"No one cares that you vacationed in Colorado.
READ MORE ON HOMES
I'm an interior designer – Primark dupes that'll make your home look posh
I'm an interiors fan – five tips to make your home look more expensive
"It makes it look cheap."
Courtney then proceeds to move onto number two – the space above your refrigerator.
FABULOUS BINGO: Get a £20 bonus & 30 free spins when you spend £10 today
"If you don't have cabinets up there, stop using it for storage," she warns.
"Dust it and maybe put a big plant there.
Most read in Fabulous
Carol Vorderman leads the way at Cheltenham in a corset & leather skirt
Family slammed after pic of trip to beauty spot goes viral – can you tell why?
Shoppers run to Superdrug to buy cream they say is like 'Botox in a bottle'
I'm a gypsy wife & swear by 8 cheap buys to get my home looking clean & fresh
"That'll help to fill up the space above your refrigerator."
She then claims that the third factor that will deter buyers is dirty walls.
"I hate dirty walls," she says. "Buyers hate dirty walls.
"Grab a Magic Eraser and try to clean the walls up.
"Don't scrub too hard as it'll take the paint off, or you may need to touch up the paint."
Offering a pro tip, Courtney advises: "If you can get a piece of the paint colour that's already oxidised, take that to the store to match it instead of going to your garage and trying to use that colour."
The video has since gone viral, racking up over 1.2 million views – with many offering their opinions on Courtney's suggestions.
"The first two wouldn't bother me but dirty walls would. It signifies to me that they didn't take care of the home…" wrote one.
A second noted: "Makes sense. Cleaner sells better. A clean car will sell faster than a dirty car."
A third commented: "As a stager and designer, I agree!"
Meanwhile, a fourth added: "Guilt!! My fridge is covered with magnets/ pictures but if we were to put the home on the market all that would be taken down."
Another penned: "Saw a fly strip hanging from the living room ceiling! Hard pass."
Read More on The Sun
The Spanish hotspot which is 20C and has 88p beers
Nando's has made a major change to menus – and fans won't be happy
Elsewhere, a further questioned: "Why does it matter if it's 'looks cheap' it makes it look REAL and shows how you use space in REAL life.
Courtney replied: "Buyers don't like to see how you live in the house, they want to envision themselves there! Depersonalisation helps with that."
Source: Read Full Article