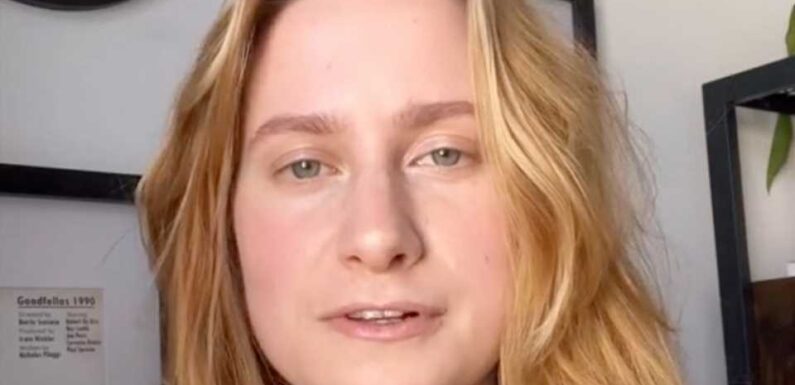 THERE'S nothing worse than having a bedroom that doesn't feel like home.
An interior design expert has shared the top three ways to elevate your bedroom.
In her video, TikTok user Lisa (@lisadesigns1) asked: "Do you have a boring box bedroom that you try to make look nice by adding bits and bobs but no matter what you do it just doesn't look quite right?"
She continued: "Here are three tips to help you transform your space into somewhere you actually want to be."
For her first recommendation, Lisa advised viewers to decorate their walls.
She explained: "It's important to fill the empty space, the majority of which is probably on your walls.
"You can do this by having a gallery wall with different art pieces that you love."
Lisa also suggested adding a large mirror or floating shelves to your walls.
"There's so many different things you can put on your walls to make it interesting," she said.
She also shared her top tip for wall decorating which involves adding artwork at different levels.
Most read in Lifestyle
RILEY BLAST
Man U fan Rachel Riley blastsAntony abuse claims after stand over Greenwood
ENDER AN ERA
EastEnders legend set for exit after 38 years
IT'S BEEN GAREAT
Southgate 'sets date to QUIT England as FA line up swoop forGuardiola'
'CARNAGE'
Adam Peaty in horror punch-up with Team GB teammate over ex-girlfriend jibe
"Just don't overdo it because we want to have balance so a bit of space is good and a bit of clutter of stuff is good," Lisa told viewers.
For her next tip, she discussed how to create a cozy environment in your bedroom.
She explained: "Layer your bed with throws, pillows, cushions, different textures, colors.
"The bed takes up a lot of space within your bedroom so you want it to be adding to the room, not taking away."
Finally, Lisa recommended "picking a color scheme and committing to it."
She told viewers: "There are so many different types of color schemes but a good place to start is by having a main focal color, a cool color that you want to stick with.
"Go for different variations of that color and then have one or two different accent colors to go along with that main color."
In the caption of the clip, Lisa concluded: "Bye-bye boring box rooms."

Source: Read Full Article