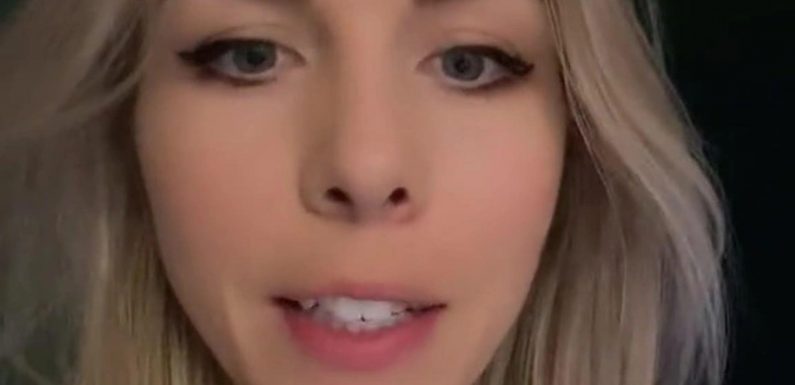 A SINGLE mum-of-three has taken to TikTok to share what a family home really looks like at the end of the day – and other parents are praising her honesty. 
Hannah, known online as @hannahhomeeducates, regularly shares parenting tips with her 160,000 followers. 
In a new video, the mum explains that she's decided to do some exercise instead of tidying up – and reminded other parents not to feel guilty if they can't cram everything into one day. 
She said: "I hope you'll feel better after seeing this…and so, right now, I'm going to show you the state of my house that I'm leaving it in to go and exercise. 
"I can't remember the last time I did any decent exercise like I literally can't remember, other than walking around. It was weeks ago. 
"And it's my daughter's 12th birthday today. She's had such a lovely day, it's been brilliant. 
MORE PARENTING NEWS
My dad's pocket money system made me so good with money – everyone needs it
Tesco shoppers rave about January sale as one mum bags haul for just £1.38
"But she's going to her dad's for dinner and I've got a lot to go in the house. 
"But I'm not doing it. I'm going out and I'm going to go for a swim. 
"So the kids had a sleepover in here last night, so they were like this and it's staying like this and we're going to have another sleepover in here tonight. 
"I'm not tidying up. I'm just not doing it. 
Most read in Fabulous
Dog expert reveals the worst behaved dogs – people are stunned by his first pick
Doctors told me my baby would weigh 9lbs at birth, but they were way off
I'm a gypsy girl and these are the biggest misconceptions about my community
I was Prince Harry's Army instructor – 'suicide' training story is fantasy
"And then – this stresses me out, leaving it like this – we have the kitchen. 
"Dressing gown. 
"It is physically impossible to cram everything in and so I have to prioritise. 
"Right now I need to move and I need to do something that is not in these four walls, and is not work or parenting basically. 
"I'll have this to come back to but I know that if I go, and I just move for a bit, I'll feel so much better and so much calmer. 
"So when you see those videos of people getting everything done in a day, just know that is not always possible. 
"A lot of the time that's not possible, and sometimes you've just got to drop a ball to catch the one that is going to smash a bit if it hits the floor." 
Fans loved her honesty, with the video gaining more than 2,400 likes and 29,000 views. 
In the comments, Hannah's followers thanked he for sharing her reality, with one writing: "Thank you for sharing and normalising/encouraging this! You can't pour from an empty cup. Gotta take care of your [head] first! Housework can wait."
Read More on The Sun
Major update to Netflix with new rule change to impact viewers
Doctors told me my baby would weigh 9lbs at birth, but they were way off
Another said: "I needed this. I stress so much with house work. I actually spend all my days off work cleaning and we just end up staying in."
A third added: "I've realised that I do need to prioritise self care which includes exercise. I never have energy for everything so I have to choose!"
Source: Read Full Article