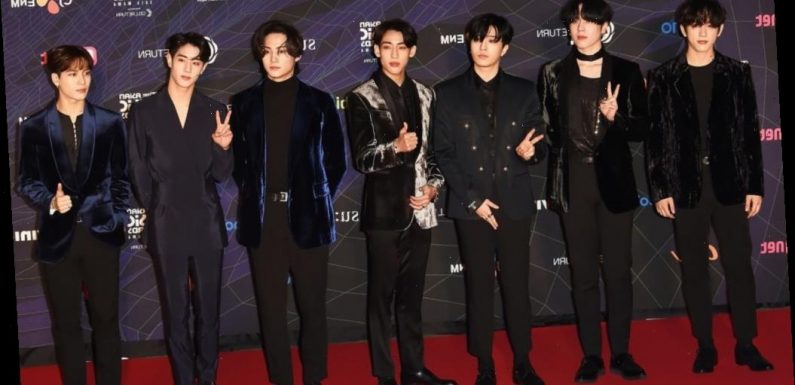 GOT7 debuted in 2014 with JYP Entertainment. The K-pop group consists of seven members: JB, Mark, Jackson, Jinyoung, Youngjae, BamBam, and Yugyeom.
The group's contract with JYP Entertainment was set to expire, and GOT7 elected not to renew their contract with the label. GOT7 will officially leave JYP Entertainment on Jan. 19, 2021.
GOT7 will leave JYP Entertainment
On Jan. 10, Dispatch reported that the members of GOT7 would leave JYP Entertainment and that the group's last activity while signed with the label was the 2021 Golden Disc Awards.
"The GOT7 members are very close. They agreed on staying together, but they disagreed on the choice of their agency. After multiple discussions with the company, they decided to part ways," a source said according to Soompi.
According to Soompi, Dispatch reported that Jinyoung planned to sign with BH Entertainment, Yugyeom was meeting with AOMG, and Youngjae was looking to sign with Sublime Artist Agency. It was reported that Jackson planned to use his label Team Wang for global activities, and BamBam was rumored to sign with MakeUs Entertainment.
The news outlet reported that JB was considering signing at a label to begin a career as a solo artist, while Mark planned to move back to the U.S. and release music as a solo artist.
JYP Entertainment issued a statement about the K-pop group leaving
Following Dispatch's report, JYP Entertainment issued a statement about GOT7's contract renewal on Jan. 11.
"Hello. This is JYP Entertainment. JYP has held thorough discussions with the GOT7 members ahead of the expiration of their exclusive contract on January 19," the company said according to Soompi. "As a result, both sides have agreed not to renew the contract while hoping for a fresh future."
The company went on to praise the K-pop group's success and thanked fans for supporting the band throughout the years.
"GOT7 has performed exceptionally as a global idol group that represents K-pop since their debut on January 16, 2014," said JYP Entertainment. "We genuinely thank GOT7 for being part of the growth of K-pop and JYP, as well as I GOT7 and all fans who have been a source of motivation to GOT7's activities with their endless support since their debut."
The company ended the statement by wishing the members a successful future.
"Our official relationship ends here, but JYP will sincerely cheer on the new future that the GOT7 members will advance into," the company concluded.
The members of GOT7 issued statements of their own
Following the announcement that GOT7 would not renew their contract, the members of GOT7 issued separate statements on social media with the hashtag "#GOT7FOREVER."
"The past 7 years have been the best years of my life. Nothing is coming to an end, just the beginning. The seven of us are going to continue to bring you guys the best version of us till the end. #GOT7FOREVER," Mark tweeted.
Fans of the group also sent well-wishes to the members on social media using the hashtag "#GOT7FOREVER."
Source: Read Full Article