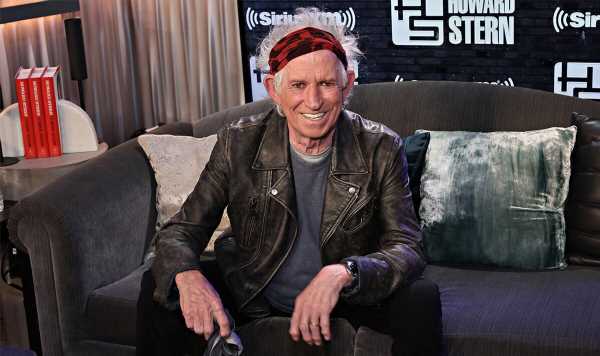 Rolling Stone Keith Richards has questioned the talents of some of rock'n'roll's biggest stars.
The guitarist came out swinging for many famous names, including Led Zeppelin's John Bonham and The Who's Keith Moon.
Promoting the Stones' new album Hackney Diamonds, Richards lambasted the two drummers, saying he preferred late bandmate Charlie Watts's skills behind the kit.
Yet he had nothing but praise for the "big hearted" Beatles, believing they gave the Stones the hit single I Wanna Be Your Man to help push the surging popularity of British music.
Explaining his band's initial success Ric-hards said: "I played Chuck Berry and Muddy Waters and I sold it back to America. And then we started to add our own things to it. But I'm not really interested in what followed us."
Asked if Bonham was the greatest drummer in history, he told Sirius XM: "He had the greatest number of drums. But this is not baseball, this is playing music and it's a totally different thing. It's feel, it's got to do with when not to hit. It's silence.
"What do you do if you are making music? Silence is your canvas.
"Charlie had feel, he had intelligence. You are talking to me about people like Bonham and Moon who just liked to hit things and that's the difference.
"Charlie Watts was a solid guy. I loved Mooney dearly as a person. As a drummer, I'd kill him. Right?
READ MORE: 'A load of c**p' Keith Richards 'embarrassed' by Rolling Stone fame
"He's not bloody good. He can't swing. The one or two tracks I did cut with him, it was an absolute disaster. All he could do is drum for The Who, which is OK, as long as you stuck with The Who."
Yet the 79-year-old has much fondness for John Lennon and Paul McCartney, and is still shocked the pair gave The Stones' I Wanna Be Your Man as one of their first singles.
He said: "I think they felt they were part, and we were part, of something larger and that England was finally coming out with something. They were big hearted. And Ringo was a great drummer – he could read a song."
Richards also praised Jimi Hendrix, despite the Purple Haze legend stealing his fiancé Linda Keith: "He could play anything. He was absolutely amazing, man. He was talking to me just a few months before he died. He wanted to start a new band.
"He wanted to get out of the psychedelic because he'd had enough of it."
Advert-free experience without interruptions.
Rocket-fast speedy loading pages.
Exclusive & Unlimited access to all our content.

Source: Read Full Article