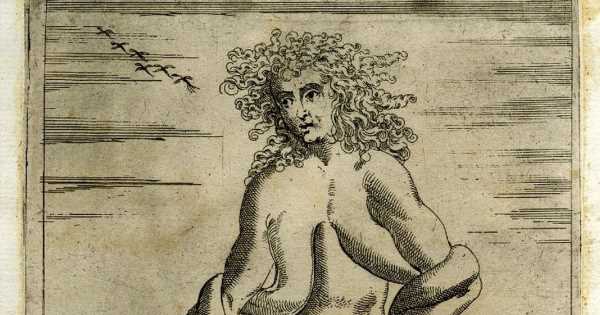 A legendary female ghost said to swipe kids and hide them under drooping breasts has made horrifying waves through terrified youngsters.
Wewe Gombel, the Child Kidnapper, may sound like a wild story of paranormal power, and that is exactly what it is. For generations the tale has sparked fear in the hearts of badly-behaved youngsters.
The wild backstory to Gombel's hauntings comes from a marriage to the love of her life which ended after her husband began to cheat on her. She found him in bed with another woman, killed him and in turn Gombel was hunted down by their neighbours.
READ MORE: King Charles 'flew UFO to save lives' in bizarre 'secret military mission'
For more grisly tales and folklore horrors, like the White Lady of a 'haunted' castle, click here.
Cornered by her furious neighbours, Gombel is said to have taken her own life and now her soul wanders around, snatching children and stuffing them underneath her breasts to protect them.
The infertile ghost has caused concern among the locals of Indonesia, with real-life cases now linked to rumours of apparitions and gory Gombel appearances. One case in 2017 saw a child disappear without a trace, and some wild claims were made at the time.
A day after the disappearance of the young boy in Medan, he reappeared from a bush looking disoriented, with agreements made at the time over Gombel's involvement.
The old wives tale certainly has some on tenterhooks, though others believe the ghost is simply misunderstood and her hatred for missing children comes from her infertility.
WWE and ECW legend unrecognisable as he stars in controversial new Netflix hit Wrestlers
Other facets of Gombel appearances include random collections of bras being found at alleged spots of her sighting as well as where she takes children from. Folklore reveals she only takes those with abusive parents.
Whether this is a guilt-tripping action against horror adults or a way of attempting to save the children from alleged bad behaviour is up for debate. Risa Permanadeli says the ghost has been "largely influenced by Buddhist and Hindu culture", namely "sacred beings".
She added: "During harvest, the Javanese pray to Goddess Sri. While men's power is typically depicted by phallic symbols, women's vigor is symbolized by her womb. It's a life giver."
Despite the lack of evidence surrounding the existence of Gombel, Risa added there is a fundamental nature to ghost stories, which means they last forever. She said: "Technology is always advancing, but ghost stories always remain. These stories contain a message passed from our ancestors, and they won't diminish so easily."
For the latest breaking news and stories from across the globe from the Daily Star, sign up for our newsletter by clicking here.
Source: Read Full Article