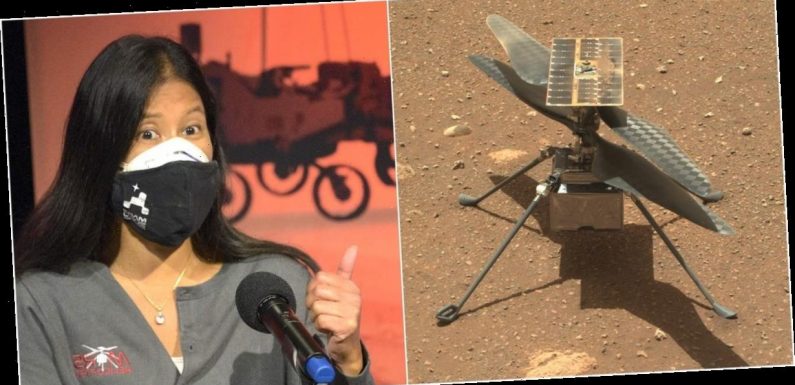 NASA's Ingenuity helicopter has spun its blades and charged up with solar energy on Mars.
On Monday, Ingenuity will attempt the first controlled flight on Mars.
The NASA team is nervous and excited for the high-stakes experimental flight.
See more stories on Insider's business page.
NASA's Ingenuity helicopter is charging up and spinning its blades in preparation to fly above the Martian surface.
The 4-pound drone is set to lift off early on Monday, rise 10 feet above the dusty red ground of Mars' Jezero Crater, then gently touch back down. The entire flight should last about 40 seconds, but it could forever change the way NASA explores other planets.
Future Mars helicopters could scout out canyons and mountains that rovers can't access, fly in and out of craters, or even do reconnaissance for astronauts.