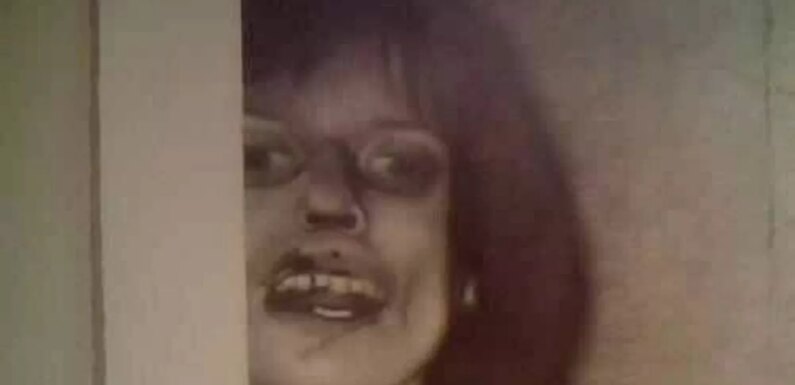 Bookmark
Never miss any of the fun stuff. Get the biggest stories and wackiest takes from the Daily Star, including our special WTF Wednesday email
Thank you for subscribing!
Never miss any of the fun stuff. Get the biggest stories and wackiest takes from the Daily Star, including our special WTF Wednesday email
We have more newsletters
A sequel to the cult horror classic The Exorcist is set to prompt screams in cinemas across the world – 50 years after the original was released.
The 1973 flick, which included iconic scenes like a girl's heading moving all the way around her neck, terrified a generation.
And makers of the latest supernatural blockbuster, The Exorcist: Believer, hope to achieve the same spine-chilling outcome five decades on.
READ MORE: The Exorcist remake set hit by 'weird energy' which influenced horror movie
But many younger cinema buffs will have no idea that the movie (and other spooky productions mentioned below) is actually inspired by a blood-curdling true story.
The person unfortunate enough to stir morbid interest was an anonymous boy dubbed Roland Doe. This is already a contrast to The Exorcist where the child is a girl called Regan MacNeil.
Rolald, believed to be 13, was subjected to exorcisms in the 1940s in Maryland after it was feared he was possessed by a demon. His unusual behaviour was sparked after he tried to contact his dead aunt who once gifted him a Ouija board.
Priest Raymond Bishop scribbled in his diary that furniture moved and objects levitated when the boy was close. The lad also spoke in a guttural voice during disturbing exorcisms where his bed would shake and objects would fly.
And a man present for one was young priest Walter Halloran who was 26 at the time. A year before his death in 2005, he said: "He (Roland) was kind of like a bulldog. If he got a hold of something he would follow it to the very end.
"We went to see the Archbishop in St Louis to get permission to do the exorcism. Before we started prayers we had a bottle of holy water. I put it on the dresser and was kneeling there at the front of the bed.
"I'm convinced that the situation of Roland and the things he went through was all genuine, there was not any deception on his part."
What happened to Rolald is not clear but reports suggest he was actually Ronald Hunkeler who was a NASA engineer who helped with the 1969 moon landing. He died in May 2020.
The Exorcism of Emily Rose
The 2005 film The Exorcism of Emily Rose was influenced by one of the most tragic exorcism events of all time.
German girl Anneliese Michel only lived for 23 years but in that time she became infamous for crawling under tables to bark like a dog. She also ate spiders, bit the head of a dead bird and licked her own urine from the floor.
Such worrying behaviour led her parents and local priests (and Anneliese herself) to believe that she was possessed by the Devil. She therefore underwent 67 gruelling exorcisms over 10 hellish months before dying of starvation while weighing just 68 pounds.
Her zealot parents and the two priests involved in the exorcisms, Arnold Renz and Ernst Alt, were eventually charged with negligent homicide.
During the trial medical experts explained how her strict religious upbringing combined with her epilepsy struggles resulted in Anneliese having physiological episodes, rather than being possessed.
The priests were found guilty of manslaughter while her parents were found guilty of negligent homicide. However, the couple escaped punishment after having "suffered enough".
The Pope's Exorcist
Horror fans were already treated to The Pope's Exorcist starring Russell Crowe earlier this year.
The movie told the story of Father Gabriele Amorth who became known as the world's best known exorcist. He famously conducted his exorcisms in a Vatican chamber away from Rome's streets so nobody would "hear the screams".
He was involved in some petrifying exorcisms from a man who "hovered in the air" to a boy who found supernatural strength to fight off three cops.
But one encounter with evil in 1997 stayed with Amorth forever and it was told in the book, The Devil is Afraid Of Me: The Life and Work of the World's Most Famous Exorcist.
The author noted of the seemingly possessed young man: "His curses and threats were aimed solely at the exorcist; then he began spitting at him and preparing to attack him physically.
"Screaming and howling, the demon burst forth and looked straight at him, drooling saliva from the young man's mouth."
Trying to remain cool, Amorth shouted back: "Unclean spirit. Whoever you are and all your companions who possess this servant of God … I command you: Tell me your name, the day and the hour of your damnation."
"I am Lucier," came the disturbing reply. Stanzione said an unnerved Amorth "did not expect such a terrifying response" but carried on regardless. He also described the room becoming "ice cold" with "ice crystals forming" on the windows and walls.
Amorth did everything in his power to rid the demon and Stanzione wrote: "The young man's body stiffened so much that he became hard and began to levitate. For several minutes, he remained hovering three feet in the air."
He eventually slumped back to the chair and Amorth kept visiting him for prayers over the coming days.
A conclusion came after the man "began to howl like never before. Then, at the end of this, he felt new and light".
The Conjuring
It has been ten years since The Conjuring was released and it involved a real family plagued by paranormal activity.
The Perrons, a family of seven, moved into a farmhouse on Rhode Island in 1971 and they lived there for nine years.
But during that time they heard voices and some were even attacked by spirits. They also said they were often woken at 5.15am before spirits lifted beds and filled rooms with the smell of rotting flesh.
Desperate for help, they were eventually visited by renowned paranormal investigators, the Warrens, to rid their home of evil.
An exorcism was performed in the film but the eldest Perron daughter later described it as more of a séance where her mum spoke in a different language and voice before being levitated and thrown across a room.
Speaking on Discovery+ series Ghost Brothers: Lights Out, Andrea Perron said: "The Warrens turned up and told my parents they wanted to identify who the offending spirit was. They wanted to conduct a séance in the house and they brought with them a priest and a medium.
"What happened that night was a long, drawn out affair, but it culminated in a séance that lasted no more than five minutes
"My mum opened her eyes and they didn't look like her eyes anymore. I don't think my mother was possessed, she was attacked."
The real house, worth over a million dollars, has been on the market in recent years and it is often visited by ghost hunters.
Source: Read Full Article