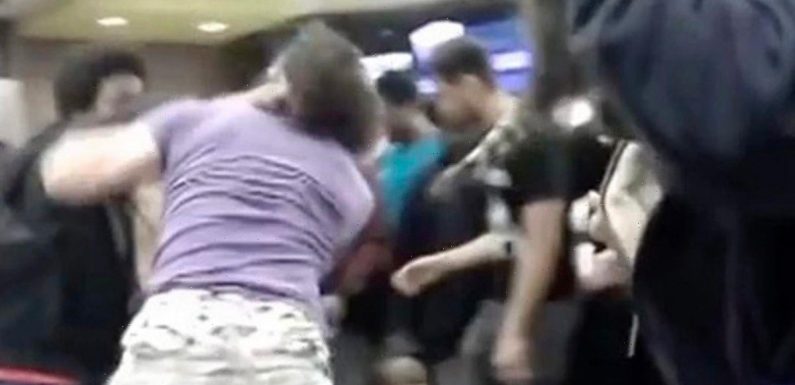 A McDonald's franchise dubbed the "world's worst" has closed its doors for good after 40 years.
The restaurant on Rideau Street in Ottawa, Canada, has made headlines for all the wrong reasons over the years.
From racoon fights and sex not in but near the bathrooms, to repeated violent outbursts occurring on sight.
READ MORE: McDonald's customer disgusted after finding 'furry' mould in cheeseburger bun
The owner of the building on Rideau Street told CTV News Ottawa that the franchise decided not to renew the lease on the property.
They will officially close their doors in April 2023.
LadBible reported how a video taken on the premises went viral back in 2013. During a fight, a man pulled a baby raccoon out of his sweater.
Then in 2018, nearly 900 calls have been made to the address across 12 months.
Ottawa's Police Chief said the chain store has been a beacon of chaos and cause for concern.
He raised his concerns about the "ongoing criminal activity and social disorder" in a letter to the President and CEO of McDonald's Canada.
As a result, the franchise reduced it 24h service down to 6am to 10pm operational hours – and only offering takeaway.
McDonald's opens bag after ordering McMuffin – and finds £5k cash instead
But authorities say that did little to stifle the issues and they received a further 150 calls to the address in 2022.
In a post on Reddit, a user claiming to be a former manager at the branch shared stories of customers getting down and dirty near the toilets of the restaurant, and even making alleged death threats to staff.
The goings-on at the restaurant has prompted some to dub it the "world's worst McDonald's", with one customer on TripAdvisor describing it as "simply vomit inducing and dangerous".
For the latest breaking news and stories from across the globe from the Daily Star, sign up for our newsletter by clicking here.
Hooters opening new UK branch with '50 to 60' female workers in short shorts
Commenting on the decision to close its doors, building owner Peter Crosthwaite noted there were other challenges facing businesses in the area.
"The city tore up Rideau Street and put the subway in. Then they re-tore it to enhance it, put curbing in," Crosthwaite said. "The freedom rallies and we had Covid; all these things are upheavals that can't make it easy for a steady, reliable operation."
The owner added: "They are a pretty dynamic organization, they have the right to look at different spots and maybe they felt the time was right. But there are maybe things that made it seem more right than usual."
READ NEXT:
Bloke spent 17 years in prison for crime committed by his identical doppelganger

Model drops jaws in mini dress – but you can't wear bra and knickers with it

Adult star who shot porn at Travelodge with 27 pals says she's 'just doing her job'

Inside shocking life of 'cocaine Godmother' cartel queenpin who 'loved killing'
Source: Read Full Article