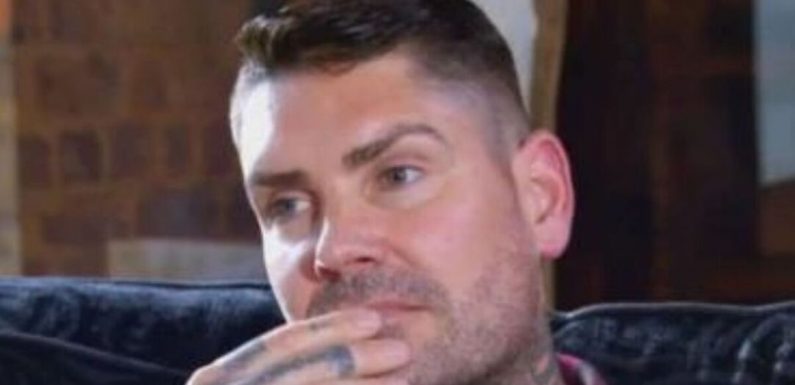 Lorraine: Shane Lynch tells Christine that he is 'hungover'
Shane Lynch has performed with friends and bandmates Boyzone for nearly 30 years after they formed in November 1993. Since his time in the spotlight, Shane has also taken part in big TV gigs such as Celebrity Big Brother 2018 and as a judge on The All Ireland Talent Show. However, Shane has recently announced his departure from the music industry, claiming he didn't need "fireworks" for a big send-off.
Shane recently took part in the fifth season of the BBC Two series Pilgrimage: A Road through Portugal where seven celebrities have their faith and beliefs pushed to the limit.
The pop singer has made his faith as a Pentecostal Born-Again Christian and believes his faith has a big part to play in his departure.
Speaking to Express.co.uk and other press, he explained: "Now, don't get me wrong: the people, the crew, the walk, [they] were all brilliant.
"It's just the process of making television – the stop-start, the cameras, the fireworks. I've played for 100,000 people multiple times, and I don't need any more fireworks.
"I have been about a year deciding to 180 out of the business, music, TV, everything, anything entertainment based.
"I have done enough in my mind and I think it was time for me to take the next step in life and this was a show that really intrigued me.
"A way of saying 'Right, am I really going to exit?' I get questions like 'Why didn't you want to exit like blades of glory' and I'm like no I exited in peace and harmony.
"It was a beautiful way to do it and I think my decision absolutely was made that I had enough of the industry on that journey and I am very happy to say yeah, so I am six months clean.
Back in August 2022, Shane gave his opinion on whether Boyzone would make a comeback with many calling for their return.
Christine Lampard who was filling in for usual host Lorraine Kelly asked: "I know you get asked all the time but I'm going to continue to ask until you say yes. Boyzone, when are we getting a comeback?"
Shane hesitated and revealed: "Look, I love my boys to pieces. For me personally, the last gig we ever did I was in a very delicate position, it was kind of the last show for me.
"I've had enough really. I love everything I've created and built up to because sometimes when you go back on tour you lose a lot.
Don't miss…
Christina Trevanion is a busy mum when she is not on Bargain Hunt [INSIGHT]
Four in a Bed viewers fume over 'ridiculous' breakfast[WATCH]
Antiques Roadshow guest 'shaken' by value of medal collection [LATEST]
"You lose a lot of family life too so I think I'm steady where I am and I'm happy not to be a part of that life anymore."
Whilst discussing his decision to star in the BBC Two series, Shane commented: "I have got to say, I am super proud to be a part of this show.
"I think it is edited beautifully, it is fun, I was laughing my head off through that whole thing. But to regress back to those times and to those memories is actually a real joy.
"Did I get what I wanted from watching that? I believe I did, I think it is one thing to be in the moment and forget what the moment was but to be reminded of what the moment was like that, that was mega."
Pilgrimage: A Road Through Portugal begins April 7, from 9pm on BBC Two.
Source: Read Full Article