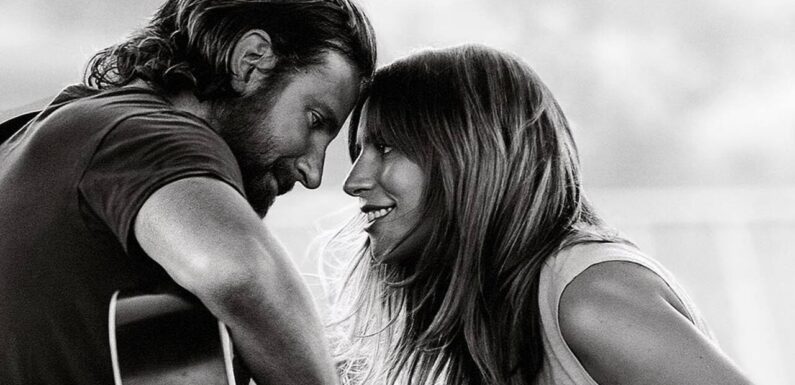 The 'American Sniper' actor wanted to feature the title track from GaGa's self-titled album in his directorial debut but producer Mark Ronson wouldn't allow it.
AceShowbiz –Mark Ronson barred Bradley Cooper from using Lady Gaga's "Joanne" in "A Star Is Born". The producer remembered how he was working with the "Poker Face" hitmaker on her fifth album, also called "Joanne", at the same time she was preparing to work with the Hollywood hunk on the romantic drama, and the 48-year-old actor had come to visit them in the recording studio.
While Mark knew Bradley was a "big star and everything," he stood firm in wanting to keep the track away from the movie as the actor, who made his directorial debut with the film, was excited by what he got to hear.
Mark told NME, "We were working on Gaga's album 'Joanne' and Bradley Cooper stopped by the studio one afternoon. I like his films. He showed up looking like a movie star. So we hung out."
"He was really sweet, talking about this new script that they were both doing. I played him the song called 'Joanne' and he's like, 'That's great, can I have it?' I know he's a big star and everything, but I really liked that song. And I kind of needed it for Gaga's record."
As a compromise, Mark agreed to find time in his schedule to work on a different track for the movie with Gaga, and he recalled the exact moment he knew "Shallow" – which went on to win an Oscar – would be a hit.
He said, "We were working in this incredible studio in Malibu – Rick Rubin's studio, Shangri La – and it had this really long echoey hallway. I have this very distinct memory of Gaga's voice coming from 30 feet away, sounding so excited about something as she came in. She sat down at the piano and started singing 'I'm off the deep end…' "
You can share this post!
Source: Read Full Article