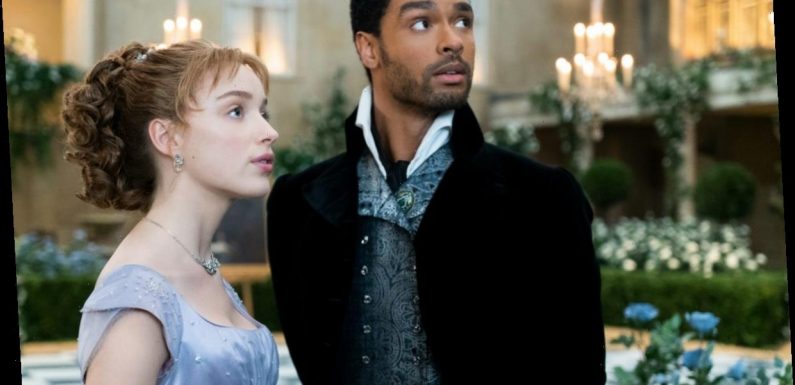 Bridgerton is the sexy new series from Shonda Rhimes and Netflix. Set in 19th century London, the TV show isn't a typical period drama. There's modern music and steamy sex scenes involving Phoebe Dynevor (Daphne Bridgerton) and Regé-Jean Page (Simon Basset, Duke of Hastings). But Dynevor says her on-screen love interest wasn't part of the most difficult sex scene to film.
An intimacy coordinator helped with 'Bridgerton' sex scenes
The Netflix series inspired by Julia Quinn's Bridgerton novels turned to intimacy coordinator, Lizzy Talbot, for guidance. She worked with Chris Van Dusen, the creator of Bridgerton, director Julie Anne Robinson, as well as the actors on every sex scene.
They approached each one almost like a stunt, Talbot told The Hollywood Reporter in January 2021. She spoke with the actors prior to filming about what they felt comfortable doing. When it came time to rehearse, they choreographed every kiss and touch of the hand.
Phoebe Dynevor calls masturbation scene 'hardest' sex scene to shoot
Dynevor told Marie Claire in a January 2021 interview she found her character's masturbation scene to be the most challenging to film. Although it didn't take up much screen time, the actor called it "the hardest scene to shoot."
Dynevor explained she'd gotten so used to filming with Page that when it came time to film a solo Bridgerton sex scene she felt "very vulnerable." The 25-year-old continued, saying she didn't rehearse the scene.
"The stage directions are very specific: You have to have an orgasm. It's a difficult thing to rehearse, which means you don't. You just do it," she said.
What helped Dynevor get through the scene was knowing Talbot would be nearby.
"I felt so safe in the knowledge that Lizzy was there, so that if something went wrong or the director wanted something different he could speak to her first," she explained.
"I think it would have been a very difficult experience if Lizzy hadn't been on set protecting me and looking after me," she added before saying, "No one wants to be told how to orgasm by a man."
Netflix has renewed 'Bridgerton' for a second season
Get ready for more bodice-ripping sex scenes because Bridgerton is getting new episodes. Netflix confirmed on January 21, 2021, the Regency era drama will be back for more. Filming is set to begin in the spring of 2021.
While Dynevor's Daphne and Page's Simon were the focus of Bridgerton Season 1, the show is poised to take a new direction. The cast and creator haven't given away any details about what's ahead — Dynevor knows nothing about season 2 — but if Quinn's books are any indication, Daphne's older brother, Anthony Bridgerton (Jonathan Bailey), will be at the center of the story.
Watch Bridgerton Season 1 on Netflix.
Source: Read Full Article