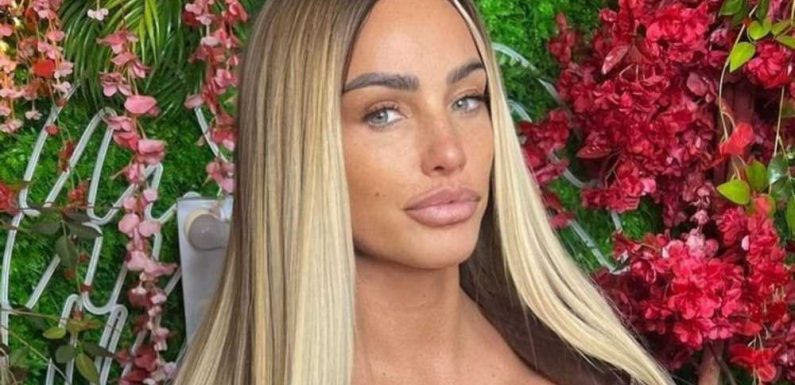 KATIE Price has signed a "£60,000 comeback deal" ahead of her latest bankruptcy hearing in court.
The former glamour model is said to be planning a return to the stage with a "massive" pantomime role this year.
Katie, 44, recently jetted off on her 14th holiday in a year, despite her upcoming bankruptcy hearing.
The mother-of-five, who was once worth a whopping £45million, was declared bankrupt back in November 2019.
Katie is said to owe a whopping £3million to creditors, after her company Jordan Trading Ltd officially folded in debt.
However, Katie is now planing a comeback, as it's revealed she will sing and perform on stage in a new pantomime.
read more on katie price
'P***ed off' Katie Price blames her neighbours for her dog dying
Katie Price's daughter, 8, reveals why she was banned from TikTok
A source told The Mirror: "She's most excited about landing a massive role in a pantomime.
"Katie loves to sing and perform, and panto is something she's always been a fan of, so this is a dream come true.
"She has a range of new projects and businesses that she's working on, and she's got an accessories business in the pipeline, too."
The source added to OK! magazine: "Katie's pantomime deal is worth around £60,000, so she's super happy about that, too!"
Most read in Showbiz
Stars say goodbye to Lisa Marie Presley as she is laid to rest next to son
Jesy Nelson wows in very risque 'nude' dress as she's picked up by boyfriend
Victoria Beckham bags £2m from Spice Girls reunion tour – despite not singing
Charlotte Church's ex Gavin Henson unrecognisable with bushy beard running a pub
Katie last took part in a pantomime in 2015, when she played the Wicked Fairy in a production of Sleeping Beauty.
Last month, Katie shrugged off owing a massive debt as she hit out that bankruptcy was "just a word".
Katie opened up about her cash woes in an interview with the Sunday Times, saying she was being "judged".
The model explained: "Because they believe the word 'bankrupt', I get judged for it. But I don't let it get to me.
"I just think, OK, if you don't want my business because you believe what you read, then you lose out.
"Bankruptcy's just, like, a word. But I don't let it affect me, because I know the truth."
Meanwhile Katie earned nearly £5,000 in the past nine months from flogging her secondhand clothes.
She has sold close to 2,500 items on Depop in total, and it's proving a lucrative side hustle.
In October Katie avoided paying back a colossal £370k when her company Jordan Trading Ltd officially folded hundreds of thousands in debt.
In the final report before the firm was dissolved, joint liquidator Simon Thomas stated there was no chance of recouping all the debt, with the company owing £192,376 to the taxman and £25,745 to trade creditors.
Katie had also taken out £152,423 in director's loans, which she failed to pay back, mounting up to a total of £370,544.
Read More on The Sun
Major update to Netflix with new rule change to impact viewers
Doctors told me my baby would weigh 9lbs at birth, but they were way off
Thomas complained about her "non-compliance" and also gave an insight into just how much personal debt the 44-year-old is in after being declared bankrupt in November 2019.
Now a long legal battle is ahead for the creditors who are personally owed cash by Katie, whose £1.3 million "mucky mansion" is at risk. 
Source: Read Full Article