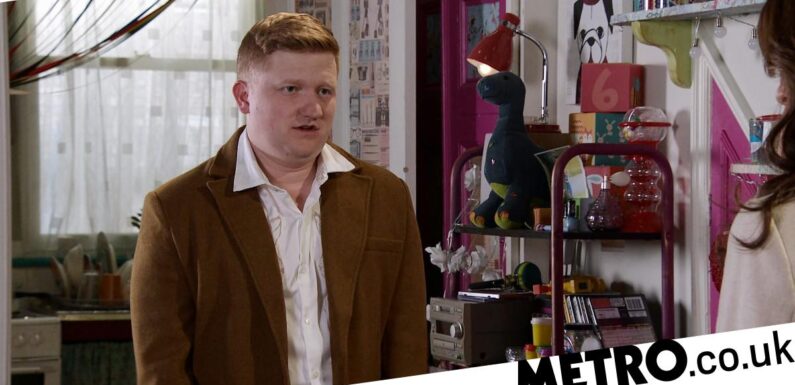 Last time we saw Linda Hancock (Jacqueline Leonard) in Coronation Street she didn't exactly make herself popular among the residents. Linda is the grandmother of Chesney (Sam Aston)'s son Joseph (William Flanagan), and the mum of Joseph's late mum Katy (Georgia May Foote) and her sister Izzy (Cherylee Houston).
As Gemma (Dolly-Rose Campbell) and Chesney's wedding approaches, Gemma decides it would be a nice idea to invite Linda to the wedding.
This is despite the fact that last time she set foot on the cobbles Linda was intent on taking Joseph back to Portugal to live with her after seeing that the family was struggling financially. What she didn't take into account was that the family bonds went deeper than money and Joseph was actually happier to stay where he was.
Gemma and Chesney are still strapped for cash even though they're both working as hard as they can, but despite this they're determined to have the best wedding possible. Gemma has found a dress she likes in a charity shop and Izzy is going to fix it up to make it look spectacular.
Roy (David Neilson) spots a couple of suits at the charity shop that he thinks might be suitable for Chesney and Joseph for the wedding and Gemma tells Chesney to get down there quickly and snap them up.
When Linda arrives and sees the suits – which were possibly the height of fashion in the 1970s but probably not even then – she's appalled at the thought of them turning up at the wedding ceremony in such attire. So she offers to pay for brand new suits for them both.
Chesney knows how this is likely to go down with Gemma, who still hasn't quite forgiven Linda for trying to buy Joseph's affection on her previous visit, so he agrees to Linda helping but hopes that Gemma won't find out.
How will she react if she finds out Chesney has gone behind her back?
And has he opened the floodgates to Linda once more trying to take over in their lives?
Source: Read Full Article