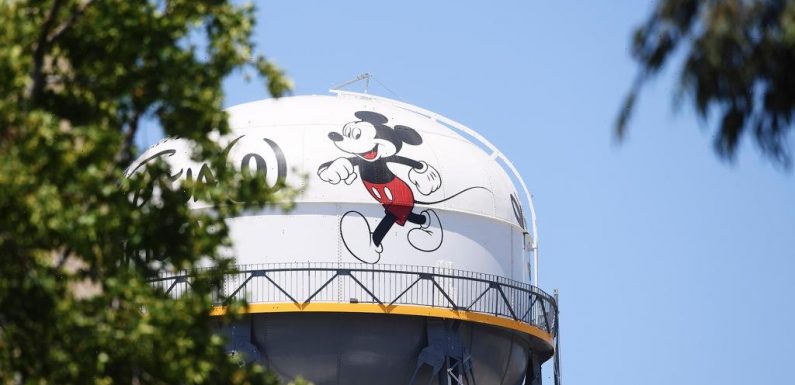 Things are looking a lot more magical at The Walt Disney Company these days.
Revenues climbed 45 percent during the entertainment giant's most recent financial quarter and Disney swung back into profitability for the three-month period ending in June. It was a sign that the family friendly conglomerate, which makes its business trading in a certain kind of fancy and whimsy, is starting to shake off the all-too-real effects of the COVID-19 economic slowdown.
Revenues hit $17 billion, up from $11.8 billion in the year-ago quarter, while Disney posted a profit of $995 million or 80 cents per share. That compared favorably with the loss of $4.8 billion or $2.62 per share that the company logged in the year-ago period.
That easily topped Wall Street's projections. Analysts had expected the company to post revenue of $16.8 billion on earnings per share of 55 cents. More good news came in the form of Disney Plus, the company's newly launched Netflix challenger, which rebounded in the quarter, attracting 12.4 million net new subscribers to stand at 116 million worldwide as of July 3 — beating analyst targets. That turbocharged Disney's stock, which rose more than 4 percent in after-hours trading. It was a far brighter picture than last quarter, when the company fell short of its Disney Plus subscriber targets.
The company's theme parks have reopened and its film studio has begun to release major films theatrically, but things haven't returned fully to normal. Most of the movies that Disney has released of late have simultaneously debuted on Disney Premiere Access, its rental platform on its Disney Plus streaming service. That's both a concession to the rising rates of COVID-19 in parts of the globe and the reality that many of the children who make up a large part of the studio's audience cannot be vaccinated yet.
The earnings report also arrives as storm clouds are gathering for the entertainment sector. The Delta variant has threatened to undue much of Hollywood's comeback and to threaten the travel and leisure sector that provides the core of Disney's profits.
The return to revenue growth after a long period of contraction was reflected in the results across Disney's divisions. The company's media and entertainment division, which includes Disney's film, television and streaming arms, reported $12.7 billion in revenue, an 18 percent improvement on the prior year-quarter. The company's parks, experiences and products division logged revenues of $4.3 billion, compared to the $1.1 billion in revenues that Disney reported in the year-ago period, a time frame when most of its resorts were shuttered and its cruise lines were in dry dock.
More to come…
Source: Read Full Article