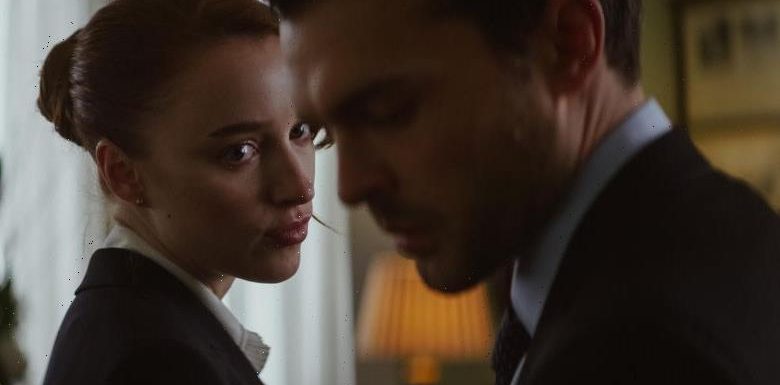 Director Chloe Domont is eyeing a theatrical release for erotic thriller "Fair Play" following the film landing at Netflix in a whopping $20 million deal out of Sundance.
"Bridgerton" breakout Phoebe Dynevor, already an established Netflix star, leads the drama opposite Alden Ehrenreich about two investment firm coworkers who are secretly hedging their own bets in bed. "Knives Out" director Rian Johnson executive produced the film along with Ram Bergman from T-Street. Of course, Johnson's deal with the streamer might have had a little something to do with "Fair Play" landing at Netflix.
"I'm sure it didn't hurt," Domont exclusively told IndieWire's Eric Kohn.
The "Billions," "Suits," and "Ballers" episodic helmer received the pitch from Netflix before the deal was closed. Netflix scooping up "Fair Play" marked the first major distribution deal of the 2023 festival.
"It's been a wild few days," Domont said. "It's also the audience's reaction to the movie and the way people are talking about the film, how it's really stirring up conversation and debate. Honestly, just talking to women coming up to me saying, 'I've never felt this seen before.' To me, that's why I make movies."
Domont continued of partnering with Netflix, "I think one of the most important things was who really understands the movie the most, who was really, really passionate about it. And then who has the weight to be able to get it out there and push it the right way. Those were all factors that I think were very, very important."
And just because "Fair Play" landed at a streamer doesn't mean Domont isn't still looking for a theatrical release, noting she's "working on" confirming a deal.
"Given the audience reactions to this movie and how people audibly respond to this film, it's looking like everyone wants to have a theatrical run, so we're working on that element," Domont said. "It really depends on the film and the kinds of reactions the audience have coming out the film that determines that."
IndieWire's Ryan Lattanzio praised the film for going "off like a bomb laced with the explosive and dually depraved chemistry of the two leads." Comparing the drama to if Adrian Lyne directed "Industry," Lattanzio wrote that audiences will be "more than happy to merrily go to hell" with the twisted seduction of the film's leading characters.
"Fair Play" executive producer Johnson's "Glass Onion: A Knives Out Mystery" debuted in select theaters for one week a month prior to the film's Netflix release. Johnson was vocal about his determination for "Glass Onion" to mark a precedent for Netflix partnering with leading theater chains like AMC and Regal.
"We were very interested in how it did," Johnson said in December 2022. "We wanted it to do incredibly well for a lot of reasons. I guess for me, because I really want to show that this can happen and this can be a huge success. And that when it hits the service, people will still turn up and it will be huge on the service. That those two things can complement each other. Because I want more next time. I want more theaters. I want it for longer."
Johnson concluded, "Once it's on the service it will be available to theaters and we're exploring what form that can take. I'll take as much as I can possibly get. But a lot of that has to do with what the theaters are willing to do, what makes sense."
Source: Read Full Article