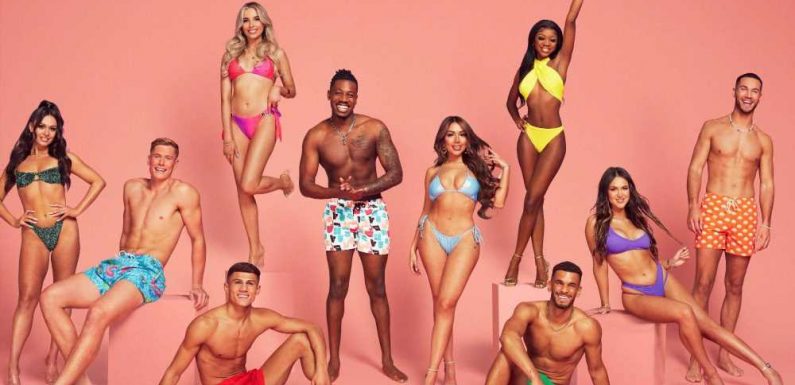 A FORMER Love Island star has waded into the ongoing show "racism row" as she slammed the show over a lack of "representation" for its upcoming series.
Priya Gopaldas, who rose to fame on the ITV2 dating programme in 2021, took to her Instagram stories to hit out at the new line-up of stars.
Priya, 25, who has returned to her day job as a medical student since the show, hit out that there were no "South Asian" contestants.
Alongside a snap of the latest line-up, she penned: "Love Island, where is the South Asian representation?"
"P.S. No, dropping someone in a week before the final is tokenism, it doesn't count," she added.
She went on to hit out against claims that it was "impossible to represent all ethnicities on the show".
read more on love island
Inside Love Island's Olivia Hawkins' lavish lifestyle with holidays & huge home
Love Island series one star Travis Almond 'unrecognisable' 8yrs after the villa
Posting the 2021 population census, Priya added: "Asians make up the 2nd highest proportion of the UK population, so should be represented appropriately."
It comes after Love Island fans called out the series once again for the lack of diversity in the original line-up.
The first 10 islanders were revealed this week, sparking concern among fans who feel the show is lacking in people of colour, age range and body type.
In fact, some of them are being considered almost carbon copies of former contestants.
Most read in Love Island
I was on Love Island – I was shocked by bizarre reason Islanders get told off
Maya Jama enjoys dinner out with male pal ahead of Love Island debut
Inside Love Island's Lana Jenkins' friendship with Michelle Keegan
Love Island's Lana opens up on 'heartbreak' from ex Owen Warner
Of the new contestants, only three are Black or mixed race, with no other ethnicities represented, and none of them are plus-size or differ in figure.
While more islanders will be added throughout the series run, fans have flocked to social media to demand wider representation of UK singletons as a whole, including South and East Asian representation.
"Maybe it's just the photos but the OG cast doesn't look as diverse this year which is a bummer," wrote one fan.
"The starting lineup is always so bland, it's just the same type of people as the seasons before," said a second. "It would be nice to see some more Asians, maybe some ginger/ light brown white girls, curvier women, perhaps some men with different body types."
"There are only 2 black contestants and one mixed contestant in the cast where is the diversity hmm," added a third. "Last year there was 4 black contestants which made the season more diverse and interesting!"
Previously, former Love Islanders have called out the series for "tokenism" by adding them to the line-up.
Sharon Gaffka, who appeared on on the Secure the Insecure podcast in January 2022, said: "I feel like Asian women were taken as a token or a tick box in this series. 
"I felt like I was scapegoated for a tick box 95 percent of the time I was in the villa."
Love Island starts Monday January 16 on ITV2.

Source: Read Full Article