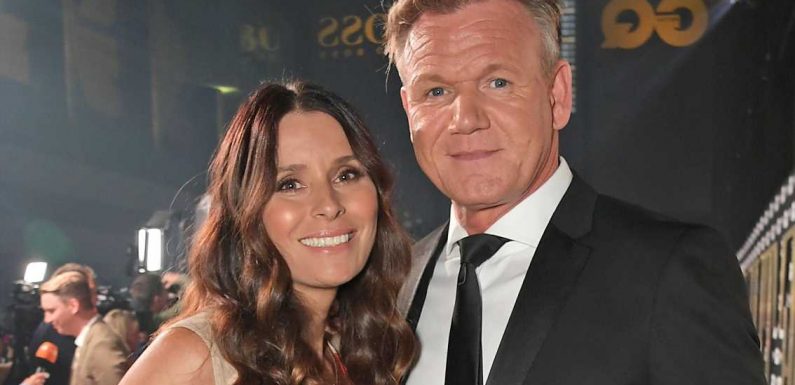 GORDON Ramsay has an army of fans around the world thanks to his incredible career as a celebrity chef.
He is married to his beloved wife Tana Ramsay who also enjoys her time in the spotlight, since swapping teaching for showbiz.
Who is Tana Ramsay?
Tana Ramsay was born Cayetana Elizabeth Hutcheson in Croydon, London on August 23, 1974.
The former schoolteacher is the wife of TV chef Gordon Ramsay.
In 2010 she took part in Dancing On Ice and was paired with pro skater Stuart Widdall – they were voted out in week four.
Tana owns a beauty salon in London called All About the Girl.
More on Gordon Ramsay
'WHO GIVES A F***?' Gordon sparks feud with Lord Sugar with Apprentice-style show
Find out when Gordon Ramsay's Future Food Stars is on BBC
How many children do Tana and Gordon have?
It's fair to say the couple have a huge brood as they have a whopping FIVE children.
Their family of kids includes Megan (born 1998) twins Jack and Holly (born 1999) and Tilly (born 2001)
The couple's fifth child, Oscar James was born on April 4, 2019.
In January 2023 Gordan talked about how Tana would love another child.
Most read celebrity
Molly Mae Hague 'mum shamed' as she shows off her stunning look in new selfie
Peter Andre lands new job away from music inspired by two youngest kids
Curse of Teen Mom – from shocking dog murder to star fired over sex tapes
Remembering musical icon George Michael and where he is buried
Speaking to Heart Radio about his children her said: "Last time I looked there were five, there could be one more on the way.
"Tanya's jeans aren't fitting her, she would love one more baby and I'm like no, no, no."
How long has Tana Ramsay been married to Gordon?
Tana and Gordon were married on December 21, 1996, which means they have been wed for 26 years (as of January 2023).
The couple live in Wandsworth Common, London, and split their time between the UK and LA.
They also have a THREE holiday homes in Cornwall, which total at £10M.
The popular pair have many showbiz friends, which includes the Beckhams who they often go on holiday with.
Tana and Victoria are particularly close, and often share photos of themselves out together.
What does Tana Ramsay do as a job?
Tana's job varies as she is a TV star and also an author.
Since 2015, she has starred in her daughter's show Matilda and the Ramsay Bunch on CBBC.
Tana has been a presenter of UKTV's food show Market Kitchen, and also appeared in the American version of MasterChef, co-hosted by her husband, Gordon
Tana is also very active on social media, and can make around £1K a sponsored post on her Instagram channel @tanaramsay thanks to her 278K followers (as of January 2023).
Source: Read Full Article