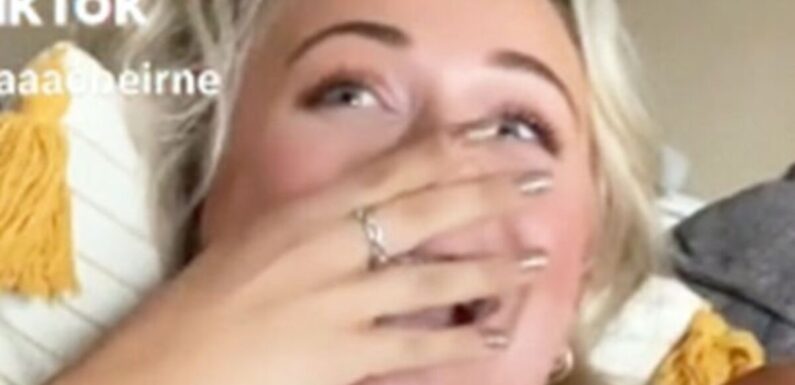 Naked Attraction official trailer from E4 and Max
Naked Attraction, a British dating show that originally premiered on UK's Channel 4 in 2016, has found a new life with American audiences on Max and their reactions are priceless. The show, hosted by a cheeky Anna Richardson, features a clothed contestant eliminating a potential date after each round in which another part of their nude body is revealed.
Contestants are first shown everyone's bottom halves, followed by the top. The final three faces are shown and the contestant gets to hear their potential date's voice and see their faces. Once they choose someone to go out on a date – fully clothed – they walk off the stage hand in hand with a close-up of their bums.
The show has caused hilarity in the years it has been on, with a number of truly jaw-dropping moments on screen. In one episode, a contestant walked off set furiously after a brutal rejection from a younger man.
In another episode, a contestant snubbed a man with a "ginormous penis" after wanting a well-endowed date.
Read more: Naked Attraction contestant walks off set after brutal rejection
@paulaaaobeirne A show that lets it all hang out #blindreact ♬ original sound – paulaobeirne
Obviously, not a dating show that has been seen by American audiences before, and fans are heading to social media to share their thoughts.
One TikTok, user paulaaaobeirne shared her shocked reaction to watching the show for the first time. In between moments of covering her mouth and looking away from the screen, she is able to question why the show exists and if it is even legal.
"How is this, like, legal? Stop! They're just standing there with their floppy d**ks."
"Why would someone want to watch this?" she asked, completely perplexed.
One fan agreed as to how this is even a thing saying in the comments, "I literally didn't know this was a thing and just binge-watched a couple episodes lmao can't believe it's allowed!!"
Don't miss…
Naked Attraction contestant gets 'aroused' in awkward moment
Naked Attraction star turned off by 'ginormous' contestant
Naked Attraction host can't believe eyes after seeing 'world's biggest genitals'
@momagerwannabe ♬ original sound – Jenn Rose
In another TikTok, user momagerwannabe surprised her husband with the show.
"What the f**k are we watching? What the f**k kind of show is this?," her bemused and shocked husband asks as she chuckles behind the camera.
Americans and Brits have often had differing opinions when it comes to nudity.
Advert-free experience without interruptions.
Rocket-fast speedy loading pages.
Exclusive & Unlimited access to all our content.
As pseudonymous UK sex blogger Girl On The Net, finds it "really funny, but a bit sad" that so many people in the US would be so shocked by a naked dating show.
She claims (via Mashable) that Brits have "quite a giggly outlook on nudity." Yes, there was "horror and delight" when it first debuted, "but it was more like, 'Ha Ha! Look, it's a naked willy!"
While Americans continue to be shocked by Naked Attraction, the UK has been hoping for a celebrity version for years.
Fans can binge Naked Attraction on Max.
Get all the latest news, entertainment, sport and lifestyle updates from our dedicated American team.
Follow Daily Express US on Facebook and Twitter @ExpressUSNews
Source: Read Full Article