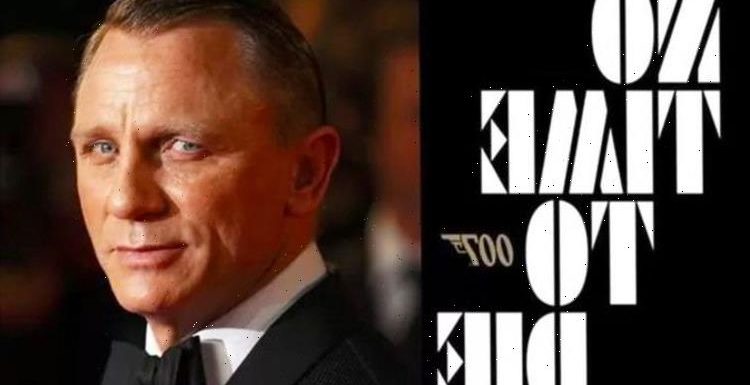 No Time To Die: Universal Pictures release brand new trailer
When you subscribe we will use the information you provide to send you these newsletters. Sometimes they'll include recommendations for other related newsletters or services we offer. Our Privacy Notice explains more about how we use your data, and your rights. You can unsubscribe at any time.
No Time To Die will hit cinemas worldwide in September and October this year after numerous delays. It will mark the farewell for Craig's gritty portryal of the iconic secret agent. The UK Bookies currently have Bridgerton hunk Regé-Jean Page as the hot new favourite to step into the role, but fans have a very different idea. Hundreds of thousands voted in a new international poll and revealed that the lead from a rival historical romantic drama has a licence to thrill.
Highlander star Sam Heughan romped to victory with an incredible 76% of the entire vote.
The Scottish actor polled over 77,024 votes, way out ahead of the second place Regé-Jean Page with 13,771. Henry Cavill was third with just over two thousand votes.
Heughan has been teasing his fans with social media posts hinting his casting as the secret agent and yesterday he uploading a new James Bond video, which you can watch below.
Using the Reface App, the video shows Heughan in a series of iconic Bond scenes and he looks very much the part.
As well as thanking his fans for their support, the actor has spoken recently about his hopes to play Bond.
He said: "I mean, it is all rumours, and sometimes you think, 'Should I, should we even talk about it?' Because you don't want to jinx it…
"I think any actor would never say they're not interested. Of course, you'd be interested…. he's (Bond) a great character, and would certainly be a fascinating character study and place to kick off."
Heughan is already on the producers' radar after revealing he had auditioned perviously, before Craig won the role.
Heughan said: "I met Barbara Broccoli and Martin Campbell. I did a scene and they had the gun from The Man with the Golden Gun on the table and I remember thinking, 'Wow, this is incredible.'
"It was surreal. He's a character we've all grown up with."
The actor has been teasing some heavy hints recently. First he tagged an Instagram post with "The name's Heughan. Sam Heughan." Then he responded to an early lead in the latest poll with a cheeky wink emoji, sending fans into a frenzy of speculation.
DON'T MISS
James Bond: Idris Elba on 007 rumours that have 'always chased me'
What is the best British film of the century? POLL
Fast and Furious 9: Paul Walker plays an 'important role' in F9
The actor also had soem strong words about Bond's character, which has faced incraesing scrutiny as social morals and ethics change.
Heughan told Esquire magazine: "Somebody asked me earlier, 'Is James Bond a psychopath?'
"There are a lot of high functioning, 'good' psychopaths, as we call them, in the military, but also lawyers, doctors, surgeons – people that have to be in these high-stress situations that need to be logical, and not allow their emotions to take them over.
"It might be a learned behaviour, or it might be something they've been born with, but in a stressful situation they can turn down their empathy, they can turn up their logical thinking, or whatever it is."
SAS Red Notice: Sam Heughan stars in dramatic trailer
Heughan added: "If they need to be charming, like maybe James Bond, you know, he could be more charming.
"It's very much about them being able to just manipulate their emotions and turn them on and turn them off."
In the meantime, Heughan's fans can see him as a tough secret agent (!) in new thriller SAS Red Notice and will, of course be back as Jamie Fraser after Season 7 of Highlander was confirmed in March this year.
Source: Read Full Article