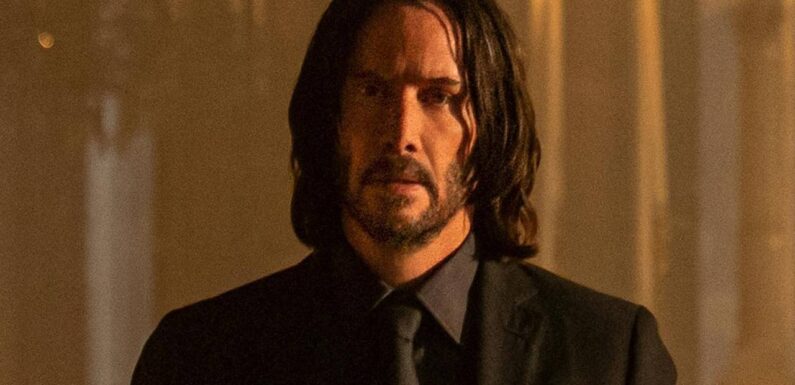 While he 'wouldn't mind' directing another 'John Wick' movie after the newly-released fourth installment, Chad Stahelski is wary of the danger of repetitive storytelling.
AceShowbiz –Chad Stahelski is open to making another "John Wick" film. The 54-year-old filmmaker has directed all four movies in the Keanu Reeves-led action franchise and is willing to get behind the camera on another project despite putting "everything" into "John Wick: Chapter 4".
"The real question you ask yourself is not, 'Do I want it?' Yes, I wouldn't mind doing it," Chad told The Direct. "We just tried to knock it out of the park. We tried to put everything on the table, take nothing, and leave it all. Like, 'F*** it, every idea. We're not saving anything. We're not trying to build. Just everything you got, leave it there.' "
"We feel we put everything we had into 'John Wick 4', and we feel we completed the cycle. We feel like we ended it. So, we feel like, 'You know, that was a great way to wrap up the previous three films and the fourth and deliver something satisfying and fun.' "
The "John Wick" series has been successful both critically and commercially and Chad is honoured that "people want more" stories from something he has helped to create. He said, "That's incredibly flattering. You have to be incredibly humble and go, 'Thank you.' And that's our response, 'Thank you so much. Thank you so much for offering. Thank you so much for wanting it. Thank you so much for everything.' "
Stahelski is tempted to keep making "John Wick" films but is aware of the danger of repetitive storytelling. The director said, "Look, I mean this in a good way, it's a business. When you have something successful, yeah, of course, you want to keep doing it."
"But it's very easy to be repetitive. The trick is how you be repetitive with individuality. How do you put your authorship or your agency into something that's obviously been done three times before?"
You can share this post!
Source: Read Full Article