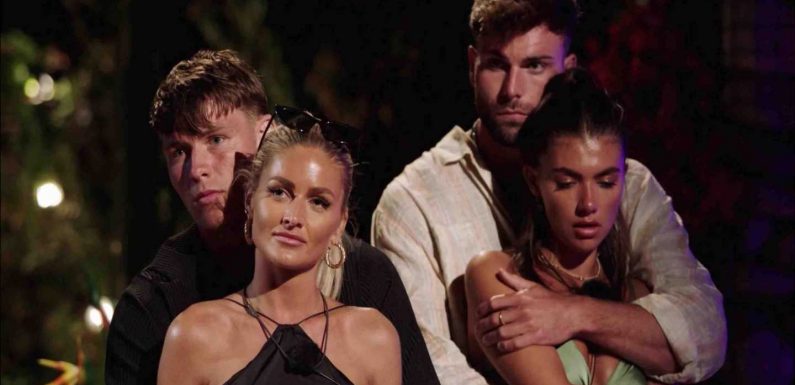 LOVE Island's Zara Lackenby-Brown has taken aim at her former co-stars by claiming none of their relationships will last.
The bombshell's brief time in the villa was eventful with her clashing with show villain Olivia Hawkins repeatedly.
And now she's had her say on the likelihood of couples lasting on the outside world.
Speaking to Johnny Seifert's Secure the Insecure podcast, she said: "I don't think any of the couples are going to last long-term. If any, Ron and Lana, other than that… yeah, I don't think they'll last. I'll be generous and give them all six months."
Zara branded Islanders "calculating" and believes they have ulterior motives for taking part.
Singling out Olivia, she said: "She's even been in the intro for Love Island in season five. She was in Joe Garratt's intro tape trying to get on Love Island for a long time. I think that was more calculated on her part.
READ MORE ON LOVE ISLAND
Love Island fans spot real reason Shaq kicked off – and Tanya is rattled too
Love Island's Olivia & Maxwell are doomed, says former star
"I think a lot of people are very like Jessie [Wynter] and Aaron [Waters], they've done the show before.
"There was a lot of people in there that know the show really well and they know what to do to last and to last in that love show, you have to be in a couple. 
"I think there's a lot of faking feelings in there and there's a lot of things for the cameras done in there.
"The show's gotten so big now you don't go in and maybe expect to find love you go in and hope for clothing deals when you come out. You hope for a few thousand followers on Instagram.
Most read in Love Island
Olivia & Maxwell brutally dump one couple as Love Island's Shaq rocks the villa
Love Island's Olivia delivers parting dig to girl after being axed from villa
Love Island exodus as two more stars quit villa after being forced out by Olivia
Axed Love Island star reveals epic show return – weeks after being dumped
"People aren't going on for the right reasons."
Zara and Olivia knew each other prior to taking part on the show, but that didn't do anything for their relationship in South Africa.
They had explosive clashes as they pursued the same man: Tom Clare.
Taking a swipe at her rival, Zara added: "I genuinely think if you're being mean to someone, it's just a reflection on your own insecurities. I think like the way that I've seen Olivia act like not even just to myself, but to other people, it just screams, you're insecure.
"I would say she does need quite a big reality check. I think she does think it's one rule for her and one rule for everybody else.
"And as much as she actually might think in her head, that's OK.The world does not revolve around you baby girl…
"She's very different to the people that I hang around on the outside world so it's just very difficult dealing with someone like her."
Last night, Olivia and Maxwell Samuda were booted out by the public.
Read More on The Sun
I work in Aldi – 7 top 'dupe' buys that will save you an absolute fortune
I bought '£4k goldendoodle' puppy – but was shocked when it grew up different
They were then given the power to choose between Tanya and Shaq, Claudia and Keanan or Casey and Rosie to send home.
They chose Claudia and Keanan but said the decision was difficult.

Source: Read Full Article