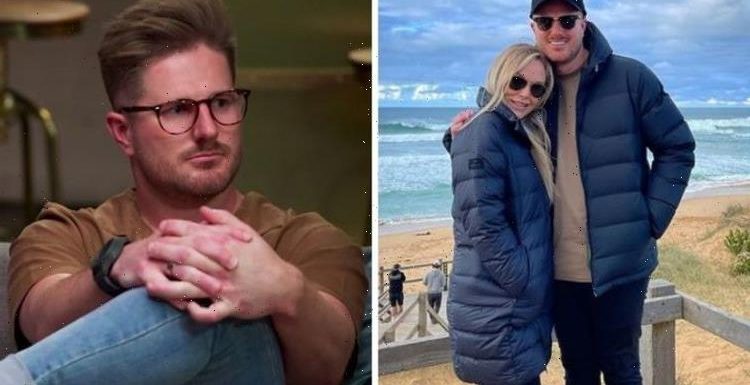 MAFS Australia: Couple reveal they had sex
We use your sign-up to provide content in ways you've consented to and to improve our understanding of you. This may include adverts from us and 3rd parties based on our understanding. You can unsubscribe at any time. More info
MAFS Australia has always been an intense and unexpected journey for all the couples involved. Diving headfirst into marriage without knowing who the partner is has always been the challenge of the series, and some navigate it better than others. Despite the controversy during season eight, Bryce Ruthven and Melissa Rawson are still together.
When season eight of Married at First Sight Australia first aired, Ruthven and Rawson were the centre of attention both on and off-screen.
They didn't have an easy journey on the show, with the couple falling out on more than one occasion.
The biggest hiccup in their relationship came over the "secret girlfriend" scandal, with Ruthven being accused of seeing someone else away from cameras.
However, the couple navigated the storms of their early, televised relationship and are still going strong today.
Not only this, but the couple officially married earlier this year and recently welcomed their two children into the world.
However, Ruthven shared a personal message on Instagram last month, telling his fans the pair had to go to therapy to reach the point they are at now in their relationship.
In an Instagram story, Ruthven wrote: "We went through months of therapy after the show because we couldn't deal with the online hate and don't want to see others get to that point too.
"We have seen how passionate UK fans are with MAFS and you definitely understand reality TV and share your opinions."
Ruthven added UK fans had given them plenty of "love and support," noting it was "the complete opposite" to the original reaction in Australia.
Yet, he wanted fans to be clear about the fact they are "speaking to real people" and negative comments can "affect people's mental health".
The star explained they are not condoning certain behaviour seen on the show, but they just want to remind viewers they are human too.
Rawson has not addressed fans about the therapy the couple went through, nor has she reacted to Ruthven's post.
Most of the online attacks began following the accusations of Ruthven having a secret girlfriend while MAFS Australia season eight was filming.
It kicked off when Rebecca Zemek told Rawson that Ruthven was buying a gift for another woman waiting for him after the experiment.
Samantha Harvey weighed in on accusations, also telling Rawson she had heard Ruthven had been texting another girl.
Ruthven has always denied these accusations and the pair have not commented on it since season eight aired.
The couple has been busy of late, welcoming twins Levi and Tate into the world in October.
Since then, both stars have been sharing updates about their family life with fans, showing multiple pictures of their baby boys on their respective social media accounts.
MAFS Australia is available to watch on E4.
Source: Read Full Article