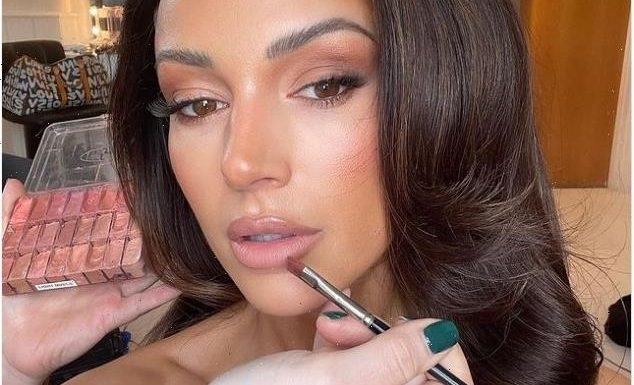 MICHELLE Keegan has told Love Island star Lana Jenkins to "go and smash it" as she reveals their surprise friendship.
The 35-year-old is cheering on the celebrity make-up artist, 25, who she has worked with her on the Sky comedy drama Brassic.
Lana was announced as one of the stars set to enter the South African manor house for Love Island's winter series.
She will join the likes of hunky P.E teacher Kai Fagan and biomedical science student Tanya Manhenga, 22.
"So our girl @lanajenkinss is going into @loveisland," Michelle wrote on Instagram.
"Genuinely one of the nicest girls you'll ever meet.
READ MORE ON LOVE ISLAND
Love Island fans all saying the same thing as the line up is revealed
Love Island's Indiyah tells fans 'nothing can stop me' after Aftersun reveal
"Go and smash it darlin."
The stunning make-up artist, 25, will join hunky P.E teacher Kai Fagan and biomedical science student Tanya Manhenga, 22, in the South African manor house.
Lana, from Luton, is no stranger to fame and boasts she has done make up for lots of celebs – including Michelle.
Speaking about finding romance on the show, she said: "I fall in love quickly. I tend to know quite soon if I could fall in love with that person and then, as long as everything is going well, I'll probably tell them I love them in about a week."
Most read in Love Island
Maya Jama reveals reason she didn't even tell mum she'd got Love Island job
The start of Love Island 2023 revealed
Michelle Keegan lookalike looks very different before Love Island makeover
Love Island reveals final 2023 star as TV salesman Haris
And discussing what gives her the ick, Lana explained: "I don't mind people texting me all the time but if you send me question marks if I've not replied to you in a while, you're gone.
"That's a really big red flag for me! Also if I see a guy trip over, that's an instant turn off."

Source: Read Full Article