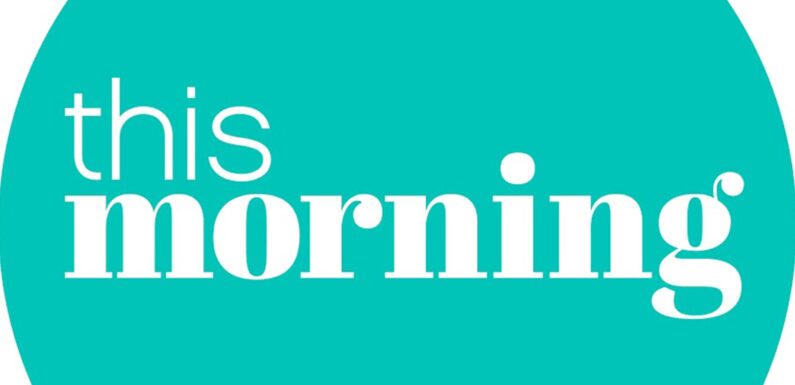 A FAN favourite star of ITV is reportedly in talks to return to This Morning following Phillip Schofield's exit.
Ruth Langsford was approached by a This Morning producer to see how she felt about making a comeback, it has been claimed.
It's after Ruth was axed from the daytime show alongside her husband Eamonn Holmes.
The couple were replaced by Alison Hammond and Dermot O'Leary as the regular Friday hosts.
Since Phillip's affair scandal was revealed last month, Ruth's name has been floated around to rejoin the team.
Insiders said the offer has "really caught her off guard" and feels "incredibly torn".
READ MORE ON THIS MORNING
This Morning and Loose Women fans furious as shows are cancelled again today
Major shake-up to This Morning after Holly Willoughby returns to ITV show
A source told Bella Magazine: "The idea is that the show is desperate to reassure viewers that it's a family operation and the more familiar faces there are the better – and whenever they've done market research, Ruth has always come up as a firm favourite."
It's understood the show will mainly be covered by Alison and Dermot over summer, before Holly Willoughby comes back from her break.
ITV bosses are hopeful Holly will be able to move forward from her split from Phillip.
Phil, who was married at the time of the affair, branded the relationship "unwise but not illegal".
Most read in TV
Big Brother legend Helen unrecognisable 22 years after quitting fame
Coronation Street fans stunned as fan favourite quits the cobbles
Big Brother set to bring back show legends for explosive ITV reboot
Inside Olivia Attwood's eye-popping wedding surprise for her husband
Holly's representative told The Sun that there was "no plans" for her to be stepping down from This Morning.
Since her TV partner of 13 years quit the show, she has teamed up with Alison, Dermot, Josie Gibson and Craig Doyle to hold the fort.
Holly will remain swapping co-hosts instead of choosing a permanent replacement.
Ruth is yet to comment publicly on conversations about a return to This Morning.
Her husband Eamonn has ruled out ever going back on the show.
He angrily ranted about This Morning bosses and top TV presenters in the aftermath of the Phillip scandal.