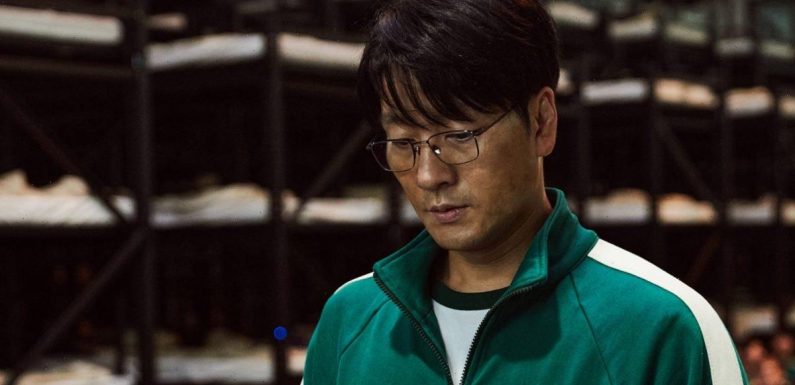 Korean dramas have become a global phenomenon, and Squid Game has become one of the most successful to date. Thanks to Hwang Dong-hyuk's storyline of greed, a broken society, and humanity, the K-drama captured attention. Intermixed are commonly seen South Korean norms and cultural aspects. Actor Park Hae-soo says Squid Game is a prime example of a Korean story but does something more.
'Squid Game' used South Korean culture to tell its story
The premise of the K-drama is that 456 players are given the opportunity to win a cash prize. To win, they must partake in childhood games turned into battles of survival. At its core, Squid Game explores how far humanity is willing to go when faced with death compounded with society's expectations.
Die-hard K-drama fans spotted the South Korean aspects and nuances that added a deeper impact throughout the storyline. Childhood games, like the dalgona challenge, are often played by students. Fans also spotted the usage of dialects with Sae-byeok and appropriate honorifics.
Squid Game also used South Korea's societal expectations and difficulties with its main players. Many of the main characters are in debt and cannot push forward. Sang-woo is well aware that Korean society values prestige, an elite education, and more.
The players in the Games all battle the same life problems imposed on them by society. Fans even see the immigrant discrimination and mistreatment in South Korea with Ali. Director Hwang looked to expose reality, and Park could not agree more.
Park Hae-soo explains 'Squid Game' focuses on South Korea but is a worldwide experience
In Squid Game, Park played the role of Sang-woo. A childhood friend of Gi-hun and believed to live an extraordinary life in America. In reality, Sang-woo has nothing and refuses to break his mother's dream image of him. He joins the Games as a way out.
With his character, fans see multiple South Korean societal and cultural aspects. The expectation of thriving and hitting rock bottom to a point Sang-woo was willing to die using coal brickets. Park explains why Squid Game is South Korean but means more globally in an interview with Nikkei Asia.
"In a way, Squid Game is the most South Korean story: the setting, the characters, the children's games featured in the show," said Park. For the actor, the K-drama's underlying message goes beyond borders. "But it has a common denominator for people around the world: the sense of anger, loneliness, and the longing to be comforted."
In an interview with Deadline, Park explained he resonated with his character because Sang-woo is "someone we can see in our day to day lives." The actor says Sang-woo "was affected by the situations and environment that he was placed in."
Park Hae-soo says the fame of 'Squid Game' is due to distribution
Squid Game's storyline has resonated with audiences around the world. Despite it heavily using South Korean aspects, it tells a story about trying to live in a broken society. But Park explains the South Korean entertainment business and its stories have been thriving long before Squid Game.
"The South Korean entertainment industry has been blooming for decades," said Park. "The difference is that now there are more distribution routes out of the country."
Park says he saw "hallyu" or "the Korean wave" a long time ago. "In the 2000s, I saw Korean dramas beginning to ride the wave, spreading globally," said Park. The actor remembers performing at a theatre and tourists buying K-content merchandise and beauty products.
Park admits he was never interested in taking advantage of the "hallyu" wave. Instead, "I was interested in doing my job, acting. Becoming an international actor wasn't really at the forefront of my mind." For many of the actors in Squid Game, it was another great K-drama to be a part of. They never expected the South Korean story to take off globally.
Source: Read Full Article