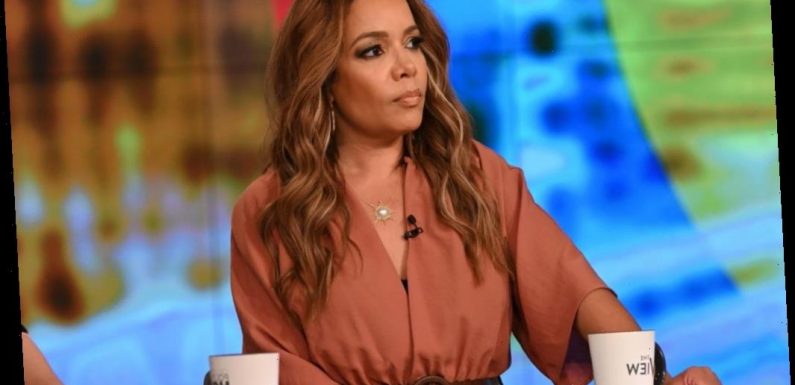 Sunny Hostin became a permanent co-host on The View in September 2016. With one of the longest track records as a panelist on the daytime talk show, Hostin was taken aback when no official announcement was made about her joining The View full-time.
Sunny Hostin of 'The View' was never announced as a permanent co-host
Hostin had served as a fill-in and legal analyst on The View before permanently joining the table in season 20. Yet the attorney was surprised at how quiet show producers kept the news of her upgraded status.
"I became a full-time co-host of The View in 2016," Hostin wrote in her 2020 memoir, I Am These Truths: A Memoir of Identity, Justice, and Living Between Worlds. "But I never got a proper introduction. I just went from being at the table a whole lot to being there every day."
Hostin noted how many of her predecessors received a highly publicized welcome when becoming a regular part of The View team.
"Unlike other co-hosts, from Rosie O'Donnell to Jenny McCarthy, who heard the words 'Welcome the newest host of The View!', I never got such fanfare," Hostin revealed. "There was not even an official announcement in the press."
'The View' fans would ask Sunny Hostin if she was a regular co-host
Apparently, Hostin's job title was uncertain to fans of The View, where she was sometimes questioned of her position even years after being on the show.
"Today, I am the host with the third-longest run of any on the current panel," she wrote in 2020. "Yet in the fall of 2019, after I'd been an official co-host for four seasons, I'd still run into people who weren't sure if I was a permanent member of The View. 'Did you become a co-host?' they'd ask innocently."
Hostin saw the lack of recognizing her status on the show as a slight by producers.
"It would never have been a question if there had been a proper announcement, instead of the producers quietly switching my title on the show's website," The View star remarked. "Frankly, it infuriates me. I think it's disrespectful. I've asked why I didn't get the big callout, and told my producers that I'm still waiting for it. Their response has been, 'Well, why? After all, you're here.' But that kind of acknowledgment matters."
Sunny Hostin felt she was 'treated like a stepchild' behind the scenes of 'The View'
After several seasons on The View, Hostin identified another way she felt she was being treated differently from other co-hosts.
"The lack of a formal introduction was indicative of a broader pattern, I believe," she wrote. "There were other examples of my being treated like a stepchild, like when it came to our dressing rooms, something that may seem trivial but symbolically, means a great deal."
Former co-host Jedidiah Bila was given Candace Cameron's dressing room on the second floor next to the other panelists when Cameron left the show, yet Hostin remained on the third floor. After bringing up this detail with a producer, she was told she may be sharing a larger space with Raven-Symoné, next to The View moderator Whoopi Goldberg. Eventually, Hostin got her own dressing room on the second floor, but she felt the delay sent a message.
"It might seem like a small thing, but symbols matter," The View panelist explained. "I'm no diva. … But having a dressing room on the main floor, I believe, connotes how much you're valued, just like an official welcome and introduction to the millions who watch The View. Not having either made me feel like a second class citizen."
While Hostin has clearly made a home for herself on The View, she still is unsettled by the oversight. "I do feel now that I'm shown some respect, but I think the road it took to get there was longer, more winding, than it needed to be," she commented. "And I still can't figure out why."
Source: Read Full Article