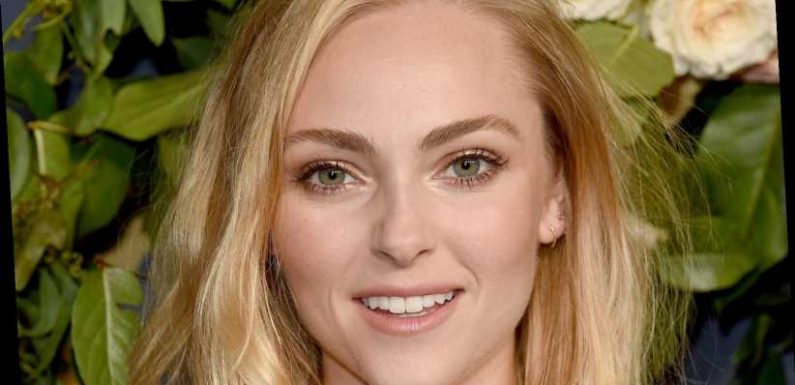 AnnaSophia Robb had done just a few acting gigs as a child before landing the role of Violet Beauregarde in the Tim Burton and Johnny Depp version of Charlie and the Chocolate Factory that was released in 2005. Robb was a pre-teen when she portrayed the character of the competitive, gum-chewing youngster who ended up turning into a blueberry. She had played the role of Samantha Parkington in the television movie An American Girl Holiday the prior year, taking on the title role.
As Robb's IMDb page has noted, she consistently landed bigger roles from there, including some pretty prominent ones. That includes starring in Bridge to Terabithia, the film Soul Surfer based on the life of Bethany Hamilton, and then The Carrie Diaries. She played the iconic character of Carrie Bradshaw in the Sex and the City prequel CW series that ran for two seasons.
Robb continued to juggle both movie and television roles after that, appearing in shows such as Mercy Street, The Act, and the Quibi series The Expecting. She showed she was willing to make big changes in order to play the characters she took on, even shaving her head for The Expecting. In addition, Robb starred in the Hulu mini-series Little Fires Everywhere, portraying a younger version of Reese Witherspoon's character.
AnnaSophia Robb has been landing plenty of intriguing projects
More recently, AnnaSophia Robb joined the cast of the series Dr. Death for Peacock (via Deadline). Joshua Jackson landed the title role, a gig that Entertainment Weekly noted he scooped up when Jamie Dornan had to step away due to scheduling conflicts.
Robb was cast to play Michelle Shughart, a young attorney who teams up with characters played by Christian Slater and Alec Baldwin. The trio of Shughart, neurosurgeon Robert Henderson (Baldwin), and vascular surgeon Randall Kirby (Slater) aim to take down Dr. Christopher Duntsch (Jackson), a doctor who becomes a serial killer.
On the movie side of Robb's career, she nabbed a spot in the film Lansky, a movie about gangster Meyer Lansky. As Deadline detailed, Harvey Keitel accepted the star role and both Sam Worthington and Minka Kelly were cast as well.
In her personal life, Robb posts semi-regularly on her Instagram page to keep her followers updated on things. Her posts cover a variety of topics, from hyping her projects to advocacy to politics. It's clear that in both her personal and professional worlds, she tends to stay busy, and her fans have no doubt there's much more in store for Robb as her star continues to rise.
Source: Read Full Article