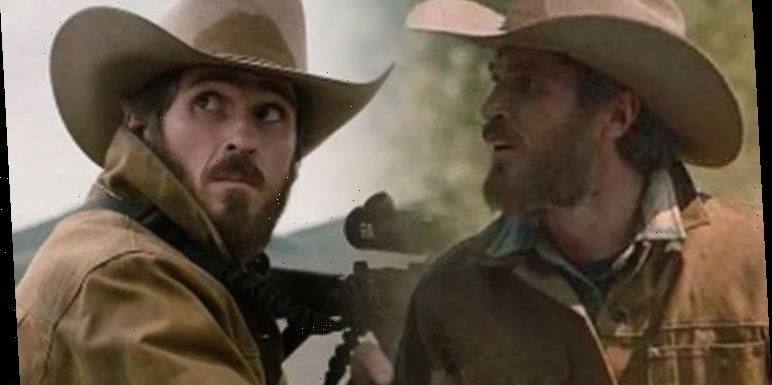 Yellowstone: Taylor Sheridan discusses new spinoffs
When you subscribe we will use the information you provide to send you these newsletters.Sometimes they'll include recommendations for other related newsletters or services we offer.Our Privacy Notice explains more about how we use your data, and your rights.You can unsubscribe at any time.
Yellowstone is a popular Western Melodrama series airing on Paramount Network, and it is now approaching its fourth season. The series follows the Dutton family on their precious ranch, which they are forced to protect from the clutches of rivals. Lee Dutton (played by Dave Annable) died in the first season and fans are keen to know why he left.
Why did Lee Dutton leave Yellowstone?
Lee Dutton was the eldest son of John Dutton (Kevin Costner) and he was a cowboy and ranch hand.
He grew up with siblings Jamie (Wes Bentley), Kayce (Luke Grimes) and Beth (Kelly Reilly) on the ranch as a child.
Lee was introduced in the first-ever episode but was killed off at the hands of Robert Long (Jeremiah Bitsui).
He had been trying to retrieve cattle taken by the Broken Rock Indians and he was hit by Robert's stray bullet.
Lee had been climbing the ranks as leader of the ranch so he could follow in his father's footsteps and take over.
He may have only been a part of the story for a short time, but fans were sad to see his time come to an end so soon.
Actor Annable said he almost turned down the role as he had another upcoming project to work on.
However, it was creator Taylor Sheridan who encouraged the actor to do the audition and he was excited to hear he had won the role.
Annable knew his character was going to die from the outset, and he told The Hollywood Reporter he was "OK with that".
This was until he attended the cowboy camp to train for the role, and he decided he wanted to stay.
He said: "As we were shooting and practising and I was at cowboy camp and learned to ride horses and we were in Montana, I thought, there is no way I want to die on this show."
Despite his swift departure, he said it was one of the best life experiences he had ever had.
He had only been in the job for two days when his character died and he remembered bonding with Costner over the scene.
Even though Lee died in the first episode, his legacy continues to live on in the series and his death helped propel an important storyline.
Since leaving Yellowstone, the 41-year-old went on to star in the main cast of the series What/If.
DON'T MISS…
Yellowstone season 4: Will Rip have to choose between John and Beth? [THEORY]
Is Yellowstone on Paramount Plus? [EXPLAINER]
Yellowstone season 4 release date, cast, trailer, plot [INSIGHT]
He also featured in a TV film called No Sleep 'Til Christmas and an episode of This Is Us.
The New York-born actor is married to wife Odette and they have a daughter together.
Fans have taken to Twitter to share their thoughts on Lee's short storyline, with one saying: "Whose idea was it to kill off Lee Dutton so godd**n fast?!"
Another said: "Re-watching Yellowstone and Lee Dutton was robbed of an amazing story arc."
Even two years after his departure, the official Twitter account for Yellowstone tweeted: "We're still not over this death."
Fans were hoping for some more Lee flashbacks as he was only referenced in passing after leaving the series.
He had been buried at the family gravesite but was later cremated to avoid tracing the death back to the shootout.
One fan said on Twitter: "We have never seen any Lee flashbacks. I would [like] to know more about the oldest Dutton son.
"I would love to see a few flashbacks with young Rip and young JD just to see what their relationship was over the years."
Viewers will have to wait and see if Lee is referenced in the upcoming fourth season.
Yellowstone airs on Paramount Network
Source: Read Full Article