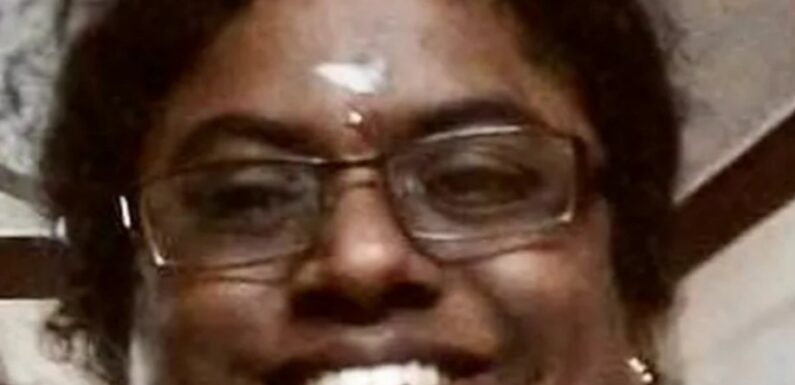 A BRITISH mum tragically died at a beach during a holiday as her two children played in the sand.
Mrs Visalakshi, 38, was with her son, 10 and seven-year-old daughter at a beach in Grenoble, southeast France when she suddenly suffered a cardiac arrest.
Emergency services rushed to help her and perform CPR but the mum died at the scene.
The mum from Bradford, West Yorkshire, known as Visa, had travelled to France with her two children to visit her sister.
Close family friend and NHS doctor Ezhil Anand told Yorkshire Live: "The family is in shock, especially the children. It is sad. She died on holiday.
"I had a condolence meeting with the family on Thursday they are still in shock.
read more on world
Inside Saudi's underground raves where partygoers risk JAIL for boozing
Brit gang-rape suspects bailed after UK tourist 'drugged & attacked in Magaluf'
"The children are missing their mum, especially at bedtime."
A post-mortem is being conducted for the 38-year-old, who previously suffered from heart problems.
The woman, originally from Chennai in India, leaves behind her two children and her husband Palaniappan.
Ezhil explained that Visa's husband and two children remain in France as they are trying to raise funds to fly the mum's body back to the UK.
Most read in The Sun
I was raped 22 times by a grooming gang – I'll never get my childhood back
Strictly star left furious after BBC boss branded her 't*ts & teeth' of show
Met Police on red alert after details of officers hacked in huge security breach
Sainsbury's Nectar versus Tesco Clubcard: Best loyalty card prices revealed
He said that it would cost £25,000 to bring Visa home and give her a proper send-off.
He has set up a GoFundMe page to help the family raise the money.
Another Brit died after suffering a cardiac arrest on a beach while on holiday in Ibiza.
Jude Harvey, 19, from Southend-on-Sea, died on July 23 after spending two days in hospital, a court heard.
Earlier this month a tourist was found floating dead in the sea off a popular Ibizan holiday cove.
The 33-year-old is believed to have drowned while swimming in San Jose in the south-west of the island.
Source: Read Full Article