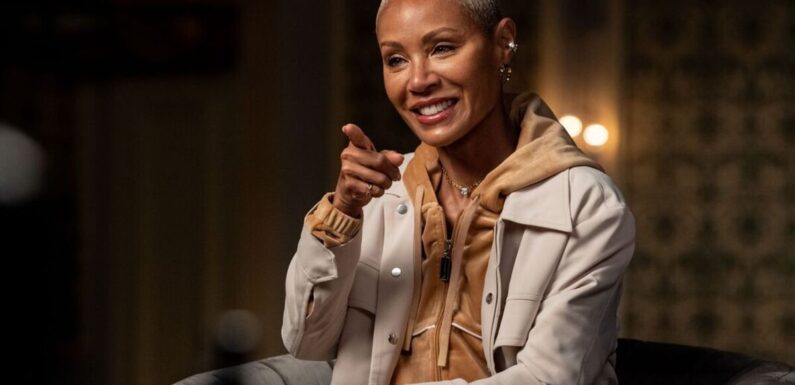 Jada Pinkett Smith recounts experience of emotional violence
During a live Q&A about her new book, Jada Pinkett Smith revealed that the 'hardest chapter' wasn't about Will Smith but rather her 'soulmate' Tupac.
Speaking on TalkShopLive, the 52-year-old, who appeared on screen with her mother, Adrienne Banfield-Norris, 69, gained over 250k viewers on the livestream, which led to some interesting questions from fans.
Midway through the interview, Banfield-Norris turned to her daughter and asked what the hardest chapter for her to write was, with Pinkett-Smith stating: "Maybe the stuff about Pac. Unmourned loss I would say was the hardest chapter, and that was a chapter that I had a string of losses at one time, including losing Pac."
The author later stated, "I'm still in the process of centering myself, you know? It's difficult to share your journey in this way, but I feel so blessed to have my kids and family by my side."
Pinkett Smith was also quick to note that her husband, Will Smith, whom she has been separated from for 7 years was a big supporter.
"Will has been by my side through this journey, he prepared me for what was to come," she stated.
Don't miss…
Paige Spiranac made devastating decision to retire from golf in drastic change[PICS]
OnlyFans star Riley Reid launches AI chat to let fans fulfil sexual fantasies[SPICY]
The Fall of the House of Usher cast on Netflix[LATEST]
We use your sign-up to provide content in ways you've consented to and to improve our understanding of you. This may include adverts from us and 3rd parties based on our understanding. You can unsubscribe at any time. More info
Recently Chris Rock has been reportedly seeking to distance himself from the ongoing marital issues between Jada Pinkett Smith and Will Smith.
The instance comes after Rock, 58, was notably confronted by Will Smith at the 2022 Academy Awards due to a joke he made about Jada's shaved head, shortly after she disclosed her battle with alopecia.
A source informed DailyMail.com: "Chris is tired of being dragged into this. He's a private individual, and just when things seemed to be settling, it's all back in the headlines."
The same insider mentioned: "Chris wishes Jada would refrain from bringing his name into her discussions."
Source: Read Full Article