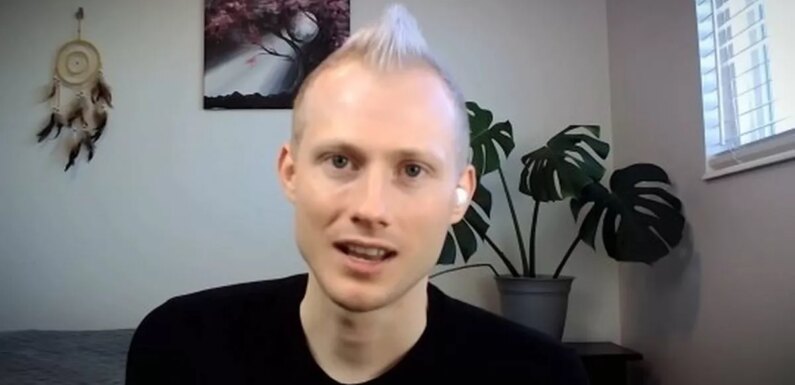 A man who grew up in an incest-ridden cult has opened up about the horrors he had to endure.
Val Snow, 35, was raised in the Davis County Cooperative Society, a secretive community in Utah also known as the Kingston Group or "The Order" to its members. The polygamous group sprung up in 1935 during the height of Great Depression by Charles "Elden" Kingston on the founding principles of "God, country, stewardship, cooperation, self-sufficiency and hard work."
Val was the oldest of 12 children born to his mother but also had more than 150 half-siblings all related to his father, John Daniel Kingston. Val said he didn't spend a lot of time with his dad and didn't even know they were biologically related for a number of years.
READ MORE: Nurse had sex with patient before demanding £84k or she'd send his wife snaps
For the latest news from the Daily Star, click here.
"[Daniel's] way of raising kids was to first establish fear, and then with fear comes respect and with respect comes love, [that] is his philosophy," he said on an episode of the Cults to Consciousness podcast. "A lot of my experiences of my father [are] my mum rescuing me from him."
Val's mum was one of 14 wives Daniel has had, four of which were his half-sisters. The tyrannical dad even served a 28-week prison sentence in 1999 after forcing his daughter, then 16, to marry his brother David Ortell Kingston before beating her with a belt when she escaped.
From a young age Val had to pay "child support", a fake fee that went straight to his father's Mormon church. He got his first job aged eight, working at a True Value store owned by the cult where he was paid "probably 10 cents an hour" – the equivalent of around six pence. Times became so tough Val even had to rummage through bins for food just to support his mum and siblings.
Bloke tries selling fully working fire engine on Facebook Marketplace for just £3,800
Val also recalled his violent father beating children until they bled when their mums weren't around. He was even molested by his dad. "The crazy part was I don't know to this day that he was actually finding pleasure in the sexual side of it," Val said.
"He enjoys seeing someone in pain. Whenever he's nice, that's when you know you're in trouble or something bad is going to happen."
Things took a turn for the worse when Val realised he was gay. "I knew I wasn't attracted to women. I just thought that that attraction would come with marriage," he recounted. "[I thought] I would just get a become attracted because I'm supposed to be and God would help me."
After Daniel found out about Val's sexual orientation he pressured him to undergo conversion therapy, an ineffective and harmful practice that sees cruel methods used to try to change someone's sexual preferences. When Val didn't, he was kicked out of the church and his own family.
In 2011 Val left The Order for good and changed his name from Gerald. His sister Shanell has also since abandoned the cult after she was forced to marry her first cousin.
Both are now committed to telling their stories – Val through his popular YouTube channel and Shanell through the Lifetime reality TV series Escaping Polygamy, where she stars alongside half-sisters Andrea Brewer and Jessica Christensen.
If you have been affected by the issues in this story you can call the Refuge 24-Hour National Domestic Abuse Helpline for free on 0808 2000 247.
Source: Read Full Article