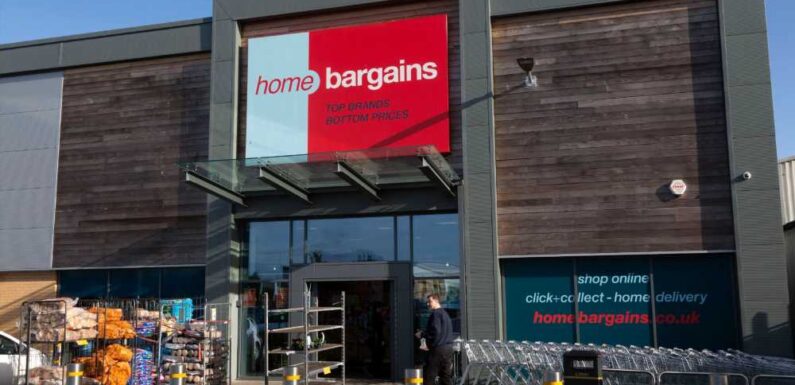 CLEANING fans are scrambling to get to their nearest Home Bargains store, desperate to get their hands on the 'best' spray, which will make your home smell amazing.
So if your home needs some TLC and you want to give it a freshen up in an instant, you'll have to listen up. 
One bargain hunter, Sukhpreet Kaur Mann, was left thrilled when shopping in her local Home Bargains, when she spotted a cheap Febreeze spray. 
The cleaning fan proudly took to Facebook to show off her cheap find, leaving many open-mouthed. 
Posting in the social media group, Extreme Couponing and Bargains UK, which has 2.2million members, the thrilled shopper attached an image of her new spray, which cost her just 99p. 
Sukhpreet said: "For anybody who is looking for a mist free Febreeze for their home, this is most definitely the best one I've brought from Home Bargains for 99p.
Read more cleaning stories
I tried three viral cleaning hacks so you don't have to – here's my thoughts
I'm a gypsy girl – here's the B&M buy I swear by to keep my caravan clean
"Makes the house [and] beds smell nice and fresh."
Sukhpreet was lucky enough to nab herself a Zero% Air & Fabric air mist, in the scent water lily. 
The spray is perfect for giving your home a light, fresh scent and unlike other air fresheners, has 0% aerosol and no heavy perfumes. 
Sukhpreet's post has clearly impressed many, as at the time of writing, it had quickly amassed 254 likes and 52 comments. 
Most read in Fabulous
Countdown's Rachel Riley's sexiest shoot EVER as she wows in tight bodysuit
Inside Prince George's lavish life at 10 – including mini car collection
I'm 70 but people think I'm 20 years younger – the product I avoid at all costs
Paris Fury makes EPIC Barbie gift bags for her daughter with £8 George T-shirt
Social media users were stunned at the bargain buy and many were eager to express this in the comments. 
One person said: "I need." 
Another added: "I'll look tomorrow." 
At the same time, many shoppers tagged their friends and loved ones to ask them to keep a look out for this cheap spray.
One shopper tagged a friend and asked: "Remind me to look in ours please."
A second tagged a loved one and requested: "If you see this grab me one please."
Whilst another mentioned another Facebook user and posted: "Keep an eye out please."
Meanwhile, many other cleaning fans revealed that they have bought this spray before and were very impressed.
One cleaning enthusiast shared: "Oh I agree…… I bought some yesterday and love it."
Read More on The Sun
Kate Ferdinand shares sweet new snap of baby girl Shae
Woman with 28GG boobs says she's found the perfect bra – it's a total bargain too
Whilst another chimed in: "It smells amazing."
Fabulous will pay for your exclusive stories. Just email: fab[email protected] and pop EXCLUSIVE in the subject line.
Source: Read Full Article