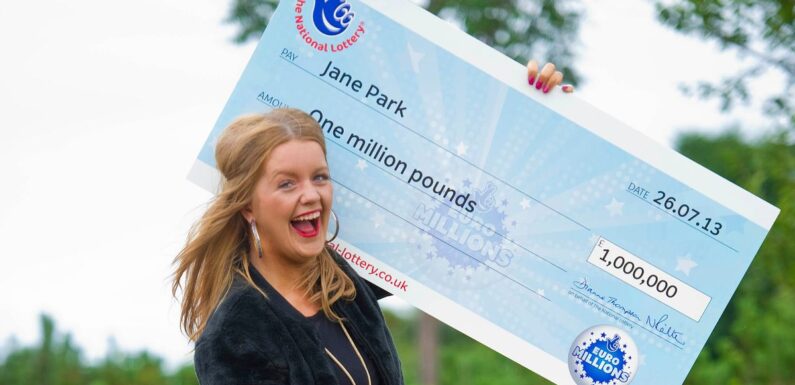 Lottery winner Jane Park has announced her return to OnlyFans in the only way you'd expect.
Jane from from Midlothian, Scotland, scooped £1m on the EuroMillions draw in 2013 when she bought her first ever ticket aged just 17.
She launched her OnlyFans page six years later in 2019 and claims to have made more than £25,000 selling topless pictures in just a matter of months.
READ MORE: Euromillions winner Jane Park strips down to flog racy content at 'lowest price yet'
On Sunday night, the 27-year-old gave her Instagram followers a reminder of what they can expect from subscribing to her OnlyFans account.
Jane posted a snap of a skin tight blue top pulled up above her breasts which were just about covered up by a link to her raunchy site.
Captioning the racy image, Jane said: "Active tonight" followed by a winking emoji. Below the image she added: "I'm backkkkk."
A sultry snap was uploaded to Instagram back in July, with the caption: "My lowest price yet and new content."
Dubbed over the top of the image was the song Put It On Da Floor Again by rapper, Latto.
Jane, who described herself as the B&M version of Molly-Mae Hague found fame after her lucky dip windfall which she spent on multiple surgeries, holidays to Magaluf, cars and two homes.
At the time of winning, she was earning just £8-an-hour as an admin temp in Scotland.
Jane splashed out on cosmetic surgeries and fancy holidays but doesn't look back at that time in a positive light.
But she later admitted the money made her feel "miserable" in an episode of Dr Phil in the US called The Curse of the Lottery.
Jane told Dr Phil of the tough times she had after becoming a millionaire, including "stalkers and death threats".
She told him: "I splashed out a bit because I never knew the value of a million pounds, I'd never seen that kind of money.
"I never knew anyone with that kind of money, so I kind of splashed out on stuff that I've always wanted."
Jane added: "I wish I'd never won it, I wouldn't wish it on anyone."
She has often hit back at body-shaming trolls and spoke out about death threats.
For more incredible stories from the Daily Star, make sure you sign up to one of our newsletters here
Source: Read Full Article