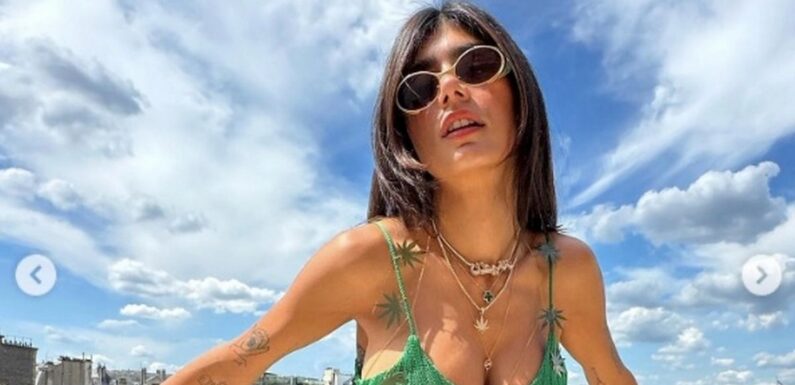 Mia Khalifa has finally spoken on the topic of ghosts and the paranormal, with believers in beyond the grave goings-on set to be delighted by her response.
The OnlyFans alumni and Instagram sensation revealed her thoughts on the spectres in a recent interview and hopes she will be "lucky enough" to meet one.
Mia, 30, quipped "off course I do" as she confirmed her belief in phantoms, adding that although she has never seen one, it does link in with one of her worst habits.
READ MORE: Mia Khalifa slams Elon Musk's Twitter restrictions and demands 'one change we all want'
She also referenced a bit of "ghosting" herself when asked about a "bad habit" following on from her apparition beliefs being aired in a recent interview.
Speaking to Nylon in her belief about the phantoms, the ex-porn star was asked: "Do you believe in ghosts, (and have you ever seen one)?"
Mia replied: "Of course I do, but I haven't been lucky enough to meet one, just become one to people."
She was later asked about her "bad habits", and it appears the star is "ghosting" people herself, as she admitted "ghosting people" is a habit she has been meaning to fix.
Ghosting may have been an ideal response to the "worst date" question Mia was asked later in the interview, recalling briefly her worst experience.
Assassination attempt on Putin's ally foiled as Russia catches suspect red-handed
She was asked to describe her worst date in three words and replied: "5'8. Rose gold. Late."
The former porn star recently took aim at Elon Musk in a scathing Instagram post after the Twitter CEO set his sights on reducing the number of tweets a user could see over a period.
Mia wrote: "All these changes that bankrupt twitter in one day and they won't change the one thing we ask for: to make our likes private?!?"
The Daily Star reported her outrage, and the meme she posted alongside her comments on Musk's Twitter antics, with the OnlyFans star adding: "Elon Musk in the studio like this update should make em want to delete the app, drop it."
For the latest breaking news and stories from across the globe from the Daily Star, sign up for our newsletter by clicking here.
Source: Read Full Article