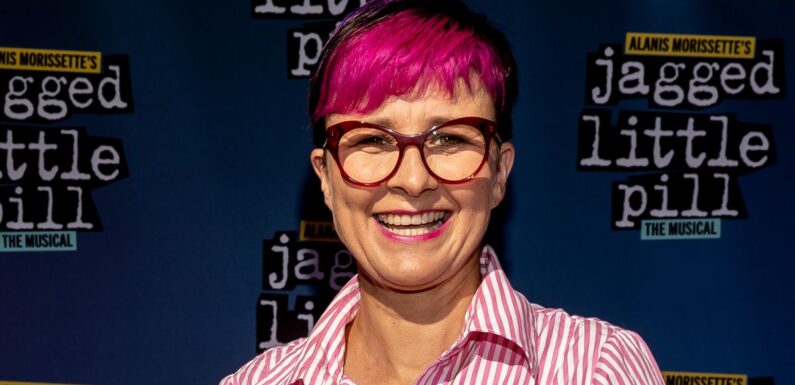 The Great Australian Bake Off presenter Cal Wilson has passed away after a 'short illness', her management team have announced.
The stand-up comedian, who died aged 53, had been living in Australia since 2003 and had made a name for herself on the comedy circuit in the country over the past two decades. During her career, Cal performed at Melbourne's International Comedy Festival on 14 occasions and even had her own Netflix special.
The news of mum-of-one Cal's death was announced in a statement by her management team, saying she'd died at Royal Prince Alfred Hospital in Sydney on 11 October.
They said: "Vale Cal Wilson. We are devastated to share the news that Cal Wilson, the much-loved stand-up comedian, writer and actor died today, surrounded by family and friends in hospital after a short illness. Cal was loved by her family, friends, fans and peers and a huge hole has been torn in the heart of our community."
Fellow celebrities and close friends of Cal have since paid tribute to the late star. Speaking to ABC Statewide Drive Victoria, comedian Damian Callinan said of her passing: "It was a short illness. It was a mystery illness, and they didn't know what it was until it was too late, basically."
Damian, who was close pals with Cal, then said he was "very grateful" to have been part of the group of people to say their final goodbye to Cal.
Australian TV company Foxtel said: "We are all completely devastated to lose such an amazing, vibrant person. Cal joined our Bake Off cast last year and instantly brought her unique sparkle to the show. Her professionalism, work ethic and genuine heart-warming humour instantly made her a favourite amongst cast and crew, as well as the Australian audience. We will all miss her so much, and our hearts go out to her family and friends."
The Great Australian Bake Off judge Darren Purchase said: "I am sorry this has happened to such a good person and I cannot get out of my head the last time I saw her when she was very sick. I wish I could give her a hug and tell her how much she means to me and so many people." Since the news of her death was shared, celebrities have flocked to social media to share their condolences."
Australian star Rebel Wilson also paid tribute, saying: "This is so tragic and my heart goes out to Cal's family. I was very very lucky to work with Cal on multiple projects especially over the last few years where she wrote brilliant material for me. She was amazingly talented and amazingly kind."
Source: Read Full Article