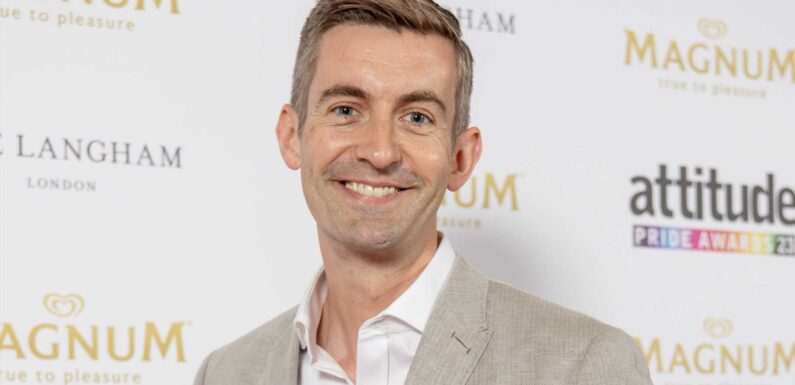 BEN THOMPSON is a very familiar face to BBC viewers across the UK.
The presenter, from Burnley, has had an impressive career – spanning over two decades – within the iconic broadcasting company.
Who is Ben Thompson?
Ben Thompson was born on August 12, 1981, in Burnley, England.
His career with the BBC goes way back and he actually first began working with the company in 2001 when he took on a role at Radio Wales in Cardiff.
Whilst studying at university, Ben produced the network's morning news programme, Good Morning Wales, and was then selected for a BBC Trainee Scheme.
After completing his degree in international business and French, and a postgraduate diploma in Broadcast Journalism, Ben moved to London and joined BBC News.
Read More on Ben Thompson
BBC Breakfast's Ben Thompson shares 'gorgeous' snap with boyfriend on birthday
BBC Breakfast's Ben Thompson 'really worried' as co-star fights VOMITING
Ben worked for a few years as a producer before moving in front of the camera, working as a correspondent in the Middle East and, later, New York.
The star describes himself as a northerner and traveller.
Ben is also a keen photographer and is interested in music and theatre.
What is Ben famous for?
Ben is best known for being a presenter on BBC Breakfast.
In December 2021 he announced his plans to leave the show after a decade, though he has since stepped in to cover for other presenter's absences.
Ben is also known for co-hosting Business Live, the BBC's daily business programme.
Business Live is broadcast around the world on the BBC News Channel and BBC World News.
Is Ben married and does he have any children?
Ben is in a long term relationship but the pair are not married.
Most read in TV
ITV axe star-studded show over poor ratings & it's bad news for Lorraine Kelly
What we know about why Charlie Stayt isn't hosting BBC Breakfast
The One Show's Alex Jones accidentally 'snubs' A-list guest in on-air blunder
BBC Breakfast's Jon Kay missing from show AGAIN – as fans all say the same thing
Ben and his partner Andy Roche have been in a relationship since 2011.
The couple often share sweet pictures with their followers on social media, including on Ben's 41st birthday in 2022.
You can see photos of the happy couple, and other snaps that Ben shares, at his Instagram handle @benthompsontv.
The pair celebrated their ten year anniversary in 2021 when Ben posted a sweet message saying: "Happy ten years @andyroche.
"Can't believe you've put up with me for ten actual whole years. Love you."
When did Ben join BBC Breakfast?
Ben first joined BBC Breakfast as a producer, before beginning his stint as a presenter in 2011.
Before this, he had an extensive career working for different departments in the BBC.
Her first worked in front of the camera as a Middle East Business Correspondent in 2008.
Ben was based in Dubai for three years before returning to the UK to be the Business Presenter for the BBC News Channel.
Read More on The Sun
Horrified beachgoers thought 'headless' body of child in Spain was a doll
UK pub with its own beach praised for having the 'best views in the country'
Following this, Ben went across the pond to become the BBC's North America Business Correspondent where he was based in New York.
There, Ben covered Ben covered Hurricane Sandy in 2012 and the US Presidential Elections.
Source: Read Full Article