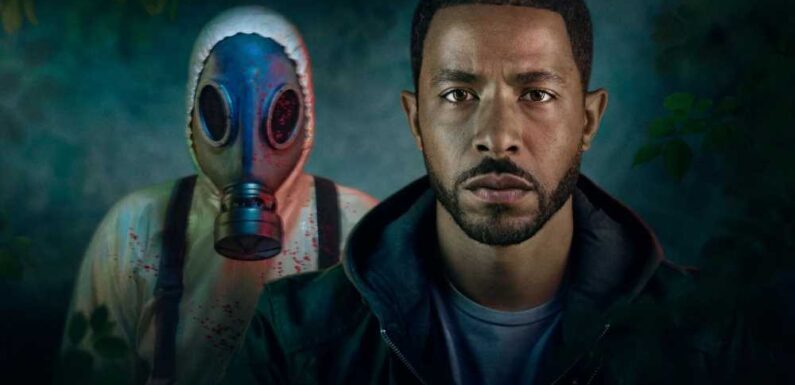 WOLF viewers were left 'sleeping with one eye open' after harrowing scenes in the finale.
Episode Six served as the finale of the BBC drama – ominously titled 'Knock, Knock' – and it featured a gruesome depiction of family torture.
In nail-biting scenes, DI Jack Caffery unearthed a clue that lead him to the Anchor-Ferrers' home.
This left viewers shocked and terrified out of their wits, as they took to social media with their thoughts.
One fan of the show wrote: "Has anyone watched #Wolf on @BBCiPlayer? I am so scared! 😱."
Another viewer comforted the user, to which they then replied: "I've stopped watching when it gets dark. Can't cope. 😂."
READ MORE ON WOLF
Wolf viewers rip into 'painful and confusing' new BBC crime thriller
Wolf cast, filming locations and plot explained
"After watching #wolf last night l think I can safely say that l will never look at opera in the same light again #scary #figaro 😱," penned a second.
A third wrote: "What a genius piece of casting putting The Master from #DoctorWho with Ramsay Bolton from #GameOfThrones as a pair of psycho home invaders!!"
As a fourth fan said: "Just watched the first episode of #wolf Now I'm checking the front and rear doors are locked and checking all rooms are clear before going to bed 🛌."
They added: "Me nervous………..whatever gave you that idea. Sleeping with one eye open tonight."
Most read in Drama
Game of Thrones star looks worlds away from Westeros as 1980s gem thief
Casualty spoilers: Faith resorts to shocking lie as secret finally exposed
Casualty viewers all have the same demand after Max receives shocking news
I was one of kids' TV's biggest stars – I've quit fame to be a psychotherapist
The BBC drama is based on Mo Hayder's bestselling Jack Caffery novels which is part of wider series.
The synopsis of Wolf reads: "DI Jack Caffery is a young detective beset by nightmares.
"Obsessed with the neighbour he believes murdered his 10-year-old brother in the '90s, Jack finds himself trying to right the wrongs of others – but at what cost?
"In an isolated house in Monmouthshire, the wealthy Anchor-Ferrers family find themselves the victims of a psychopath's cruel games, trapped and terrorised.
"When the two narratives collide, it's a thrilling, nail-biting and deeply disturbing race against time."

Source: Read Full Article