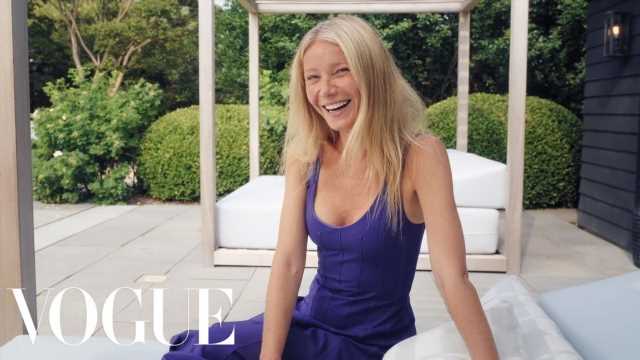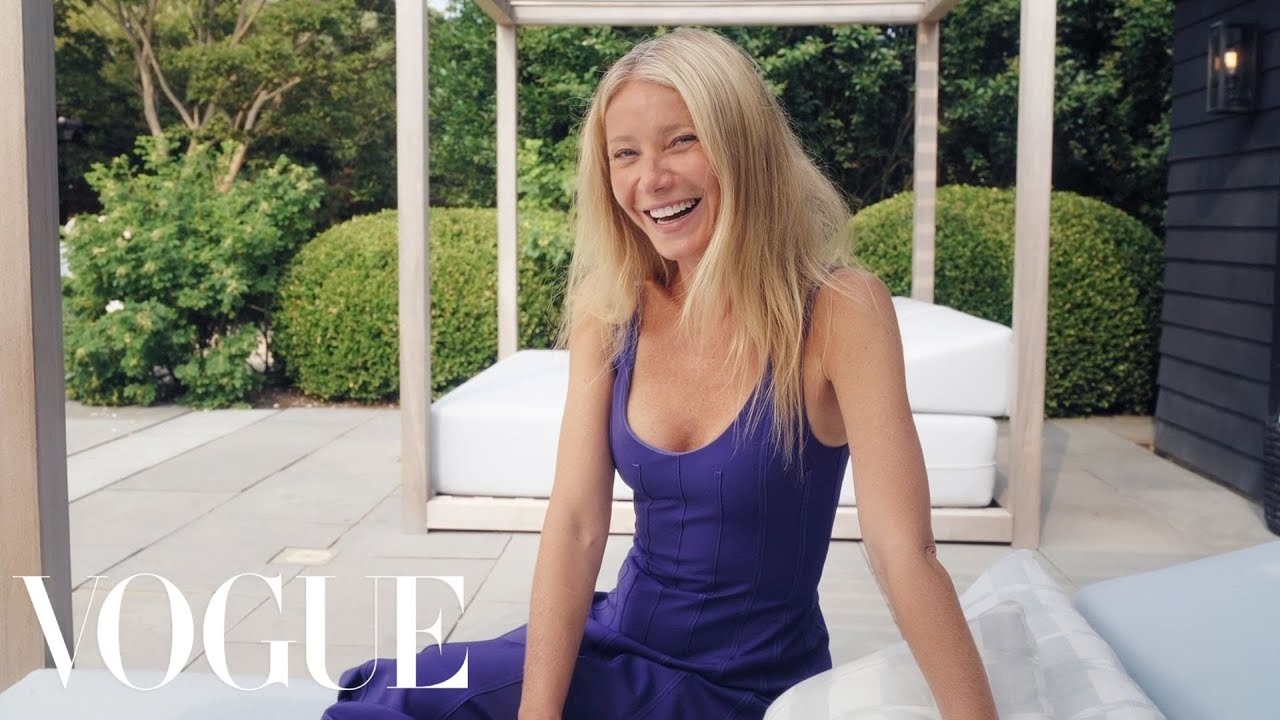 Can't believe Gwyneth Paltrow has never done one of Vogue's "73 Questions" videos. She should have been one of the first ones to do it! Many celebrities love doing Vogue's "73 Questions" because they get to show off their homes or, in Roger Federer's case, Wimbledon's Centre Court. Gwyneth chose to do her video at her Amagansett home, her sprawling and lush Hamptons estate where she summers every year. Seriously, this video is such "Hamptons real estate p0rn." Now, do I believe that Gwyneth actually maintains these lush grounds? No, she doesn't. I do appreciate the fact that she doesn't keep her massive property manicured to a ridiculous degree though – there are overgrown bushes and some weeds here and there, and she clearly has no f–king idea what she's doing in her vegetable garden. Please, she hires peasants to handle all of that.
The biggest headline from this – beyond the fact that Gwyneth has good taste in Hamptons real estate – is that Gwyneth uses her Oscar as a doorstop. You can see it in the video around the 3-minute mark. She points to her Oscar and says "My doorstop! It works perfectly." I guess we're supposed to think that she's so humble and that Oscars are not important to her whatsoever. Gwyneth was eyerolling her Oscar, which is pure, unadulterated GWYNETH. She put the Oscar there knowing that Vogue would record it and then after they finished filming, her Oscar was returned to wherever she normally keeps it, I assume her office.
The outrage online was so immediate, Gwyneth's rep had to run to Variety and say that the Oscar doorstop thing was "of course, it's a joke." I hope Apple calls her mom and tells her how uncool she is.
(Source: https://t.co/n4L8KPrrBI) pic.twitter.com/UBdIfXkGKu
— DiscussingFilm (@DiscussingFilm) October 9, 2023
— lotte (@blanchettsheart) October 9, 2023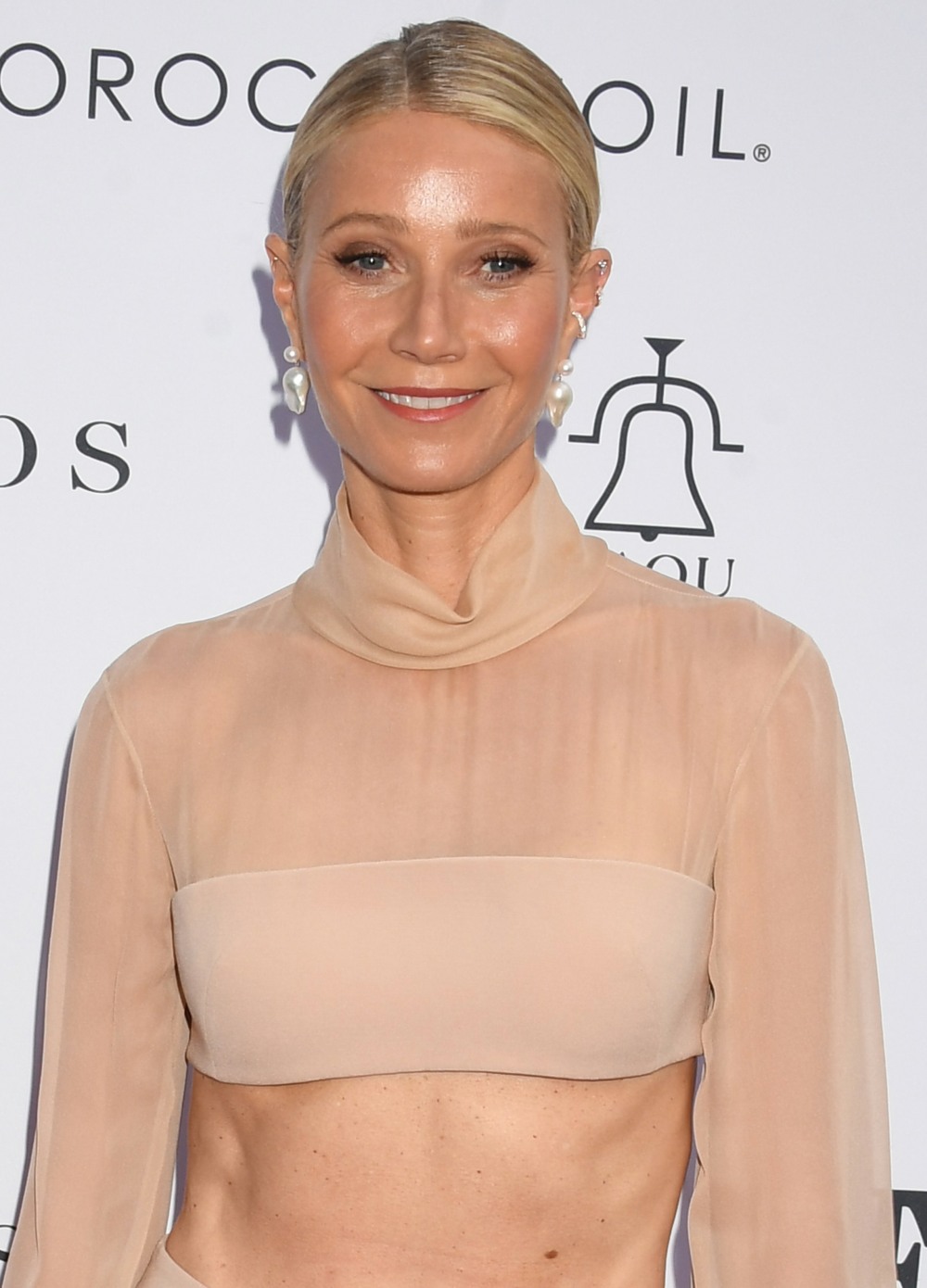 Photos courtesy of Cover Images, screencap courtesy of Vogue.
Source: Read Full Article